Junior Christopher Bragança Named Goldwater Scholar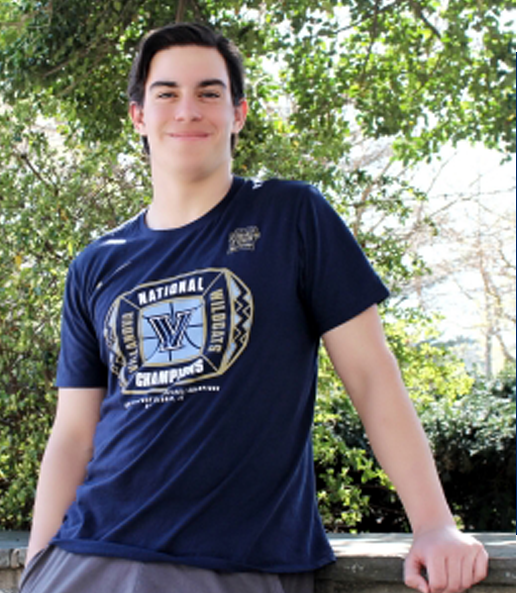 Grace Kennard Co-News Editor
April 24, 2020
Christopher Bragança, a junior College of Liberal Arts and Sciences student majoring in biochemistry, has been named as a 2020 Goldwater Scholar by the Barry Goldwater Scholarship and Excellence in Education Program. Bragança was selected from a pool of over 1,300 institution-nominated students nationwide.
Bragança, a Maryland native and son of an Air Force veteran, hopes to pursue a career as a physician-scientist and eventually develop new treatments for PTSD and neurodegenerative
disorders. He aspires to focus his work specifically on disorders that impact military personnel, as
well as veterans.
"Villanova students' continued success in the Goldwater Scholars program is remarkable," University Provost Patrick G. Maggitti, PhD said. "This renowned program has served as a springboard for our student-researchers with recent Villanova honorees going on to become Knight-Hennessy and Marshall scholars, NSF Graduate Research Fellows and Fulbright Students. I congratulate Christopher on this prestigious honor and look forward to seeing all the future holds for him."
During his first year at the University, Bragança got an early start to his interest in research. Through the Match Research Program, he joined Associate Professor of Biochemistry Dr. Daniel Kraut's research group. The Arnold and Mabel Beckman Foundation provided 18 months of research support to Bragança, an award that came with being selected as a University Beckman Scholar. His research with Dr. Kraut centers on proteasomes, which are critical for maintaining cell function and health.
Bragança spoke with The Villanovan on how he became involved with the Match Research Program and how it helped guide his interests as a student. 
"I originally entered Villanova with a strong interest in medicine," he said. "However, I knew that research and medicine go hand in hand to improve lives, so the freshmen Match Program gave me an opportunity to try research. I think more than anything, I began to realize that I don't have to choose between medicine and research. I can work as a physician while also conducting research."
An Eagle Scout committed to public service through science, Bragança is widely involved on and off campus. He has presented his research on proteasomes, recently delivered a TEDx talk as a part of TEDxVillanova on the neuroscience behind the negativity bias and serves as the Vice President of the American Society for Biochemistry and Molecular Biology chapter at the University, through which he mentors incoming biochemistry majors. In addition, Bragança is involved with Mighty Writers and tutors elementary-aged children in West Philadelphia. His general career goal is to investigate the role of proteasome processivity in neurodegenerative disease while simultaneously developing novel patient treatments.
Bragança says that while he's unsure whether he is most interested in a Medical or MD/PhD program, being named a Goldwater Scholar will help him achieve his goals after college.
"The Goldwater Scholarship helps me show Medical or MD/PhD programs that I'm very interested in a career with research," he said. "With that, I want to give back to the military community that helped raise me. My Dad, an Air Force veteran, raised me to value military principles such as discipline and leadership, but also human principles such as compassion and service. I hope to bring those values with me to military medicine."
The Barry Goldwater Scholarship and Excellence in Education Program was established to honor the late Arizona Senator Barry Goldwater, who served 30 years in the United States Senate. Congress established the program in 1986, with the goal of encouraging outstanding students to pursue careers in the natural sciences, mathematics and engineering.
The foundation funds $7,500 worth in scholarships to sophomores and juniors preparing for research careers in mathematics, the natural sciences or engineering. This recognition is regarded by many as the preeminent award for undergraduates planning to pursue research careers in STEM.