A Week in Review: The 2020 Democratic National Convention Kicks off the Race to November 3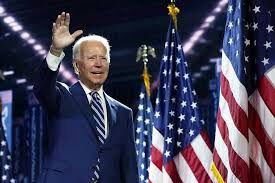 Ryan Harms Co-News Editor
August 26, 2020
On Monday, Aug. 17, the Democratic National Convention began in Milwaukee, Wisconsin. The convention was hosted by activist and actress Eva Longoria. The first day of the DNC featured live and pre-recorded speeches from citizens across the country. Notable speakers from the evening included governor of New York Andrew Cuomo, Vermont senator Bernie Sanders, former governor of Ohio John Kasich and Michelle Obama. 
Cuomo addressed the nation and spoke about New York's response to COVID-19. He condemned President Donald Trump's reaction to COVID-19, calling it "dysfunctional and incompetent." He addressed racism and tragic events that have occurred in the country, specifically noting, "the antisemitism, the anti-Latino, the anti-immigrant fervor, the racism in Charlottesville where the KKK didn't even bother to wear their hoods, and in Minnesota where the life was squeezed from Mr. Floyd."
Cuomo went on to describe these problems in American society as symptoms of a virus that are augmented by divisions between Americans that are increased by Donald Trump's White House. Cuomo called for Americans to choose a disciplined leader who will unite the country. He endorsed Joe Biden and referred to him as "America tough."  
Another notable speech was delivered by Kasich. The former Ohio governor referred to himself as a "lifelong Republican" and endorsed Joe Biden. Kasich highlighted Biden's understanding of the needs of the common people and the mutual respect they have for each other, despite their different party allegiances. 
Sanders called on his supporters to support Biden. Similar to Governor Cuomo, Sanders denounced Trump's response to the COVID-19 pandemic. Sanders referred to Trump as "the most dangerous president in history." Sanders highlighted Biden's initiatives to improve the economy, such as increasing the minimum wage, greater access to unions and increased parental leave. 
Michelle Obama began her speech by expressing her love for the country and the hope she has for its future. She explained the demands of the office of the presidency and referenced the 2016 election, urging Americans to vote for Biden in November. Obama even wore a gold necklace that spelled out the word "vote," further enforcing her message on the importance of voting. 
The second day of the DNC kicked off with a virtual keynote speech. Seventeen Democrats, referred to as "rising stars from all across the country," addressed the nation, rather than just one individual. The joint keynote address highlighted Biden's political experience and focused on the future initiatives Biden will implement if elected. 
Former President Bill Clinton spoke at the DNC. Clinton criticized Trump's COVID-19 response and referred to the oval office as "chaotic" and a "storm center."  Clinton applauded Biden's plan to rebuild the economy for the better for the American people. 
Biden officially accepted the Democractic nomination via a virtual roll call that included representatives from 57 states and territories. 
Biden and his wife, Villanova graduate Jill Biden, spoke together at the DNC. The Bidens explained their relationship and family history. Biden's commitment to affordable health care was highlighted, so was the loss of his first wife and daughter in a car accident, along with his son's battle with cancer. In Jill Biden's speech, delivered from Brandywine High School, the former second lady emphasized her commitment to education. She celebrated Biden's character and looked to the future. 
"We have shown that the heart of this nation still beats with kindness and courage," Jill Biden said. "That's the soul of America Joe Biden is fighting for now."
On the third day of the DNC, Senator Kamala Harris accepted the vice presidential nomination. Harris is the first Black and South Asian woman selected for a major political party ticket. Notable speakers also included former Secretary of State Hillary Clinton, former President Barack Obama and House Speaker Nancy Pelosi. 
In her speech, Clinton shared details about her relationship with Biden and said, "Everyone has a story about Joe's thoughtfulness and empathy." Similar to Michelle Obama's speech, Clinton expressed the importance of voting. She endorsed Biden's clean energy and emergency relief plans. Clinton also praised the selection of Kamala Harris, calling the senator "relentless in the pursuit of justice and uncommonly kind."
Pelosi began her speech referencing the history of women's advancement. Pelosi said that Mitch McConnell and President Trump are "standing in the way" of diversity and democracy. Pelosi endorsed Biden and Harris, referring to the pair as "battle tested" and "committed." 
Former President Barack Obama delivered his speech from Philadelphia, where the United States Constitution was signed. In his speech, he discussed the Constitution, recognizing the document's flaws and how it describes the role of president. About President Trump, Obama said Trump has "no interest in treating the presidency as anything but one more reality show that he can use to get the attention he craves."  Obama endorsed Biden and referred to him as a brother and a friend. 
On the final night of the convention, former mayor of New York Michael Bloomberg spoke in support of Biden. Bloomberg mentioned Biden's role in job creation during his two terms under Obama. Bloomberg criticized Trump's presidency and said to viewers, "Tonight, I'm not asking you to vote against Trump because he's a bad guy. I'm urging you to vote against him because he's done a bad job." 
The DNC concluded with Biden delivering his acceptance speech. Biden's son Hunter and daughter Ashley introduced him prior to his speech. A video of his son Beau, who died of brain cancer in 2015, introducing him at the 2008 and 2012 Democractic conventions, was also included.
Biden began his speech with a quote by civil rights activist, Ella Baker: "Give people light and they will find the way." 
Biden described Trump's presidency as a time of darkness for America, but that if elected, he would be "an ally to the light." Biden's speech looked to the future with his plan to rebuild the economy and to "rebuild it better" than it was prior to the COVID-19 pandemic. 
The DNC consisted of mainly virtual speeches and performances.