SGA Elections and Candidate Profiles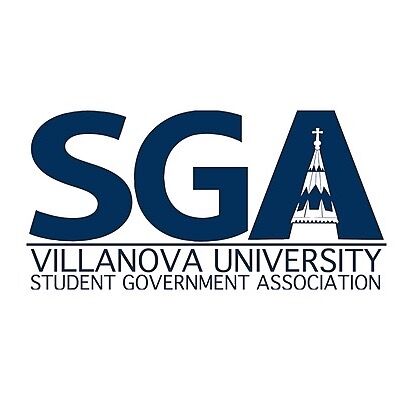 With more than two months of the spring semester complete and graduation approaching quickly, student government elections are underway. The Student Government Association (SGA) is an on-campus organization responsible for advocating for the undergraduate student body at Villanova. This year, elections are being held in the executive branch to replace the current Student Body President, Jose Garcia-Orozco, as well as the current Vice President, Thomas Dessoye.   
Additionally, elections will be held to elect new senators in the legislative branch. While the senators who are appointed by various offices on campus remain in their positions, class senators and college-specific senators must be newly elected every year.   
To run for a position, candidates must first petition to run for office. This entails getting a minimum of 300 signatures from students by the deadline of March 22nd. After completing the proper paperwork, candidates will promote their ideas and attempt to win over voters during Campaign Week, which will be taking place between March 24th and March 31st. Official voting will start at 8:00 a.m. on March 30th and will close on March 31st at 12 p.m.   
This year, three different partnerships are running for the role of Student Body President and Vice President.   
Current Vice President Dessoye is running for president, along with current Chair of the Campus Climate Committee and vice president candidate, Dean Millard. Junior Dessoye and sophomore Millard are both passionate about their involvement in SGA and have expressed an ongoing commitment to bettering certain aspects of campus.  
"Our campaign platform will be built on the goals of raising the student employee minimum wage to at least $12 per hour, guaranteeing that all university vehicles are electric to reduce our carbon footprint, establishing an attendance policy provision for mental health, providing fair compensation to VEMS workers and representing all students on campus, regardless of their year, background and identity," Dessoye and Millard said in a statement they wrote to The Villanovan.  
Additionally, current Chief of Staff Billy Minnig will be running for president, along with vice president candidate Gia Karavangelas. Juniors Minnig and Karavangelas both have a wide range of skills that make them a promising team for this role. One of these skills is their experience as leaders in various organizations across Villanova's campus.  
Minnig and Karavangelas emphasized to The Villanovan in an email that they "want to focus on the areas where improvements are possible, not unrealistic ambiguous goals" and that they "intend to do this by being transparent and always putting input from the Student Body first."  
Finally, juniors Lauren Amoo and Tee Parris are running in hopes of improving the trust and involvement of students in SGA and across campus. Amoo, who is running for president, is the current Dean of the Senate and Parris, who is running for vice president, is a current Senate member. Along with their experience, the two candidates have expressed their passion to advocate for meaningful change across campus.  
"Some specific goals for the year will be to help students better understand university policies, provide student organizations with the funding and  resources to grow, focus on improving the conversation between students and Residence Life and improve the relationship between students and the Mullen Center," Amoo and Parris said in an email to The Villanovan.  
While all these candidates expressed strong desires to create positive change across Villanova, they are not the only ones. In the legislative branch, 10 students are hoping to be elected as members of next year's Senate.  
Many of these students are running as class-specific senators, with hopes to make students across each grade feel more represented.   
"I want to work closely with leadership to ensure each Villanovan has the best experience on campus," said current sophomore Senator and Senate candidate Tyler Moore.   
Sophomore Brian Messalti echoed this point. 
"If re-elected, I will continue to dedicate my time and energy to advocating and making this University a better place for all students," he said
Similarly, Kentron White, who is running for re-election, hopes to improve SGA's relationship with the students.   
"As a senator, I will ensure that all members of the Student Government are held responsible for doing what they are supposed to; which is representing the student body," White said.  
Many of the class senators running have also proven to value the Villanova community through their participation and leadership in other organizations on campus.  
"A writer for The Villanovan myself, I have often advocated for several policy changes and highlighted issues on campus that need reform," freshman candidate Majo James said.
Freshman candidate Aleko Zeppos is also involved in many organizations.  
"Currently, I am a member of several student organizations at Villanova, including, but not limited to, The Spires, VSMT, VMG and The Singers," Zeppos said. "My goal is to continue empowering change and growth across various areas on Villanova's campus, one project at a time."  
Other candidates highlighted their ongoing commitment to government outside of just the Villanova community.  
Student Gigi Giuliano explains that she, "was both class secretary and Student Body President senior year of high school," and that this experience reflects her "lifelong dedication to student government that began in elementary school."  
Vasu Raval also hopes to continue his involvement in student government to make a difference.   
"Student government has always been a part of my life, from sixth grade to last semester," Raval said. "I hope to continue pursuing this passion of mine and actively making a difference on campus."
In addition to class senators, some candidates are running in hopes of representing and improving student life in specific colleges here at Villanova.   
Andrew Kline is running as a senator for the College of Engineering.   
"Over my three terms in SGA so far, I have worked tirelessly to advocate for engineering students on Villanova's campus," Kline said.  
For the nursing school, Amanda Wilderotter is hoping to be elected for her second consecutive year.   
"Currently, I am working on getting grant-funded STD tests at the Health Center so students can stay safe without the stress of a charge," Wilderotter said. "My goal as Nursing Senator is to better the overall health and wellness of students here at Villanova."  
Finally, in the College of Liberal Arts and Sciences, Gavin Crozier is running to use his passion for Villanova to improve various departments around campus.  
"If I were to be elected, I would pursue my goals of improving dining for all students and increasing usage of printing and meal swipes," Crozier said. "As one of the Arts Senators, I would also work with administrators to make sure that classes have the appropriate number of sections to account for changes in the preferences of students."