University Experiences COVID-19 Spike During First Week Back on Campus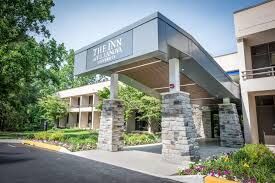 After having students back on campus for only a few days, the University has already experienced its first major spike in cases this semester. 
On Saturday morning, the University campus dashboard reported 31 new cases from Friday. The following day, the cases more than doubled, with 66 new cases reported from Saturday. The numbers have remained high, 64 new cases on Sunday and 62 new cases on Monday.
Students received an email from Rev. John P. Stack, OSA, Vice President for Student Life, on Sunday morning, warning students about the increase in cases.
"This weekend the COVID-19 dashboard numbers are higher than we have previously experienced. Although we have the resources to manage the current situation, these numbers are not sustainable," Stack said in the email. "If this trend continues, Father Peter will have no option but to end the semester on campus. We must immediately act in ways that will bring our numbers down and we must do this together."
On Tuesday evening Stack again emailed the student body, reiterating his warning. "We need to alter our course immediately to ensure that we will not need to disrupt the semester," Stack said. "One week into this spring semester we have more than 50% of the total number of positive cases we had in the entire fall semester. These numbers are not sustainable."
The Villanovan was able to speak with Kathy Byrnes, Associate Vice President for Student Life, on Saturday evening to learn more about the increase in cases. Byrnes confirmed that there was not one single event that led to the spike, but most of the positives have been coming from off campus social activities.
"A lot of the cases are from on campus students, but those on campus students have gone to larger off campus gatherings" Byrnes said.
As of right now, the events run by the Community First Committee, such as the fire pits and food trucks, are still scheduled for next weekend.
"The outdoor activities are a lot healthier than indoor activities," Byrnes said, explaining that last semester they did not see cases coming out of these types of events. "It's under constant review, but at this moment we are not cancelling those on campus outdoor events."
Two large events that have been affected include the Panhellenic and Interfraternity Councils Recruitment processes that were scheduled to take place this month. On Monday night, members of the Greek life community received an email about the Office of Fraternity and Sorority Life's decision to postpone recruitment.
"We recognize that even a fully virtual process lends itself to opportunities for members and potential new members alike to be tempted to connect in person, and we are making this decision to mitigate the potential risks involved" the email said. "In the meanwhile, it's imperative for all members of the Fraternity and Sorority community to adhere to COVID safety measures at all times."
Recruitment is now scheduled for March, but it will still depend on the health and safety of the community at the time.
It is also important to note that there is no set threshold of cases that will lead to the closure of campus. Byrnes explained that it is all dependent on what resources are available. There are currently 146 beds in use, 33.95% of what Villanova has available, according to the campus dashboard. Students who live within 300 miles of campus are sent home if they test positive or are contact traced.
"We still have a lot of resources, but our numbers are high and it's likely they will be high for the next few days," Byrnes said. "We have to stop this now. If we have a week of this, I don't know if we will survive this."
Although the spike looks intimidating, and many students are fearing the potential closure of campus, Byrnes is hopeful that Villanova students can follow the Caritas Commitment to get us back on track. 
"I saw last semester that when the numbers went up, it got people's attention and then it stopped," Byrnes said. "It's really important for everyone to wear their masks all the time. Put those prevention practices into place as diligently as you ever have, every day, starting this instant. That's what will help us turn this around."