University Resumes Surveillance Testing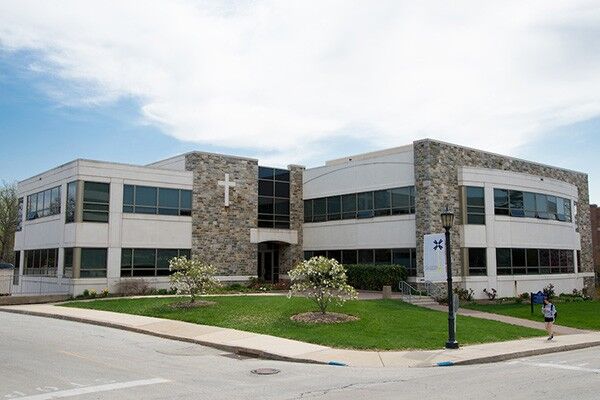 On Feb. 1, the University's COVID-19 surveillance testing program will resume in efforts to curb coronavirus spread on campus in the spring semester. Testing procedures will operate the same way they did in the fall, using weekly emails to notify randomly chosen students, faculty and staff of their selection for testing, along with instructions to register for a test. 
Over the course of last semester, the Student Health Center developed an efficient, appointment-based system, maintaining convenience for participants while prioritizing accurate, rapid results. Testing takes place in the Finneran Pavilion every weekday between 7:30-11 a.m., and participants will be notified of their test results via email within 24 hours. 
The University is also introducing a new app to further simplify the testing process, available for download through the Villanova website and on the App Store. 
As was the case in the fall, participation in the testing program is mandatory. Failure to schedule a test or appear for an appointment may result in the loss of on-campus privileges, including living on campus or attending classes in person.
The return of randomized surveillance testing this spring goes alongside the University's renewed appeal to put Community First through the Caritas Commitment, an effort recognized by all members of the University to abide by guidelines to minimize on-campus coronavirus transmission.
As with testing procedures, Community First protocols this semester are similar to the fall, with outdoor, COVID-19-safe activities planned by the Campus Activities Team (CAT), mandated mask-wearing at all times, frequent sanitizing of shared spaces and other efforts that undoubtedly seem familiar after last semester. 
New this semester are added heated tents across campus, free "campus cozies" for students and socially-distanced basketball game watches with fire pits on Main Campus. Suffice to say, the University is endeavoring to make another safe, on-campus semester possible during the semester. 
Of course, the reimplementation of surveillance testing is central to this effort. Working hand in hand with a robust contact tracing system, testing allows the Student Health Center to track and assess coronavirus spread and, ideally, prevent a breakout.
In an email to the student body detailing the spring testing rollout, VP for Student Life Rev. John Stack said, "Surveillance testing enables Villanova's Student Health Center to make determinations about the level of spread in our community, identify asymptomatic cases for isolation and make timely decisions regarding intervention and response."
Alongside these efforts by the University, Father Stack, University President Rev. Peter M. Donahue, O.S.A., Ph.D and other members of Villanova's administration and the Student Health Center continue to stress the role students play in mitigating virus spread on campus. 
Discussing Community First guidelines, Father Peter said, "I know it may seem tedious, but as we learned last semester, when we do things right it works."
This message of personal responsibility is a common one. School administrators and health officials caution members of our community against growing complacent in their behavior surrounding in-person gatherings, heightened hygiene and other Community First practices.
Student Health Center Director Mary McGonigle noted, "Although we are continuing to surveillance test this spring in an effort to keep the campus community safe, we need to remain vigilant about continuing our mitigation efforts to stop the spread of the virus."
Father Peter and McGonigle's words seem especially significant when turning toward the university's COVID-19 dashboard, with a spike in cases seen in the days before surveillance testing ramps up again. 
More information surrounding this semester's testing effort, Community First guidelines, contact tracing program and other areas of Villanova's COVID-19 response are available on the Villanova and Student Health Center website.