VSB Students Run Tax Clinic to Assist Students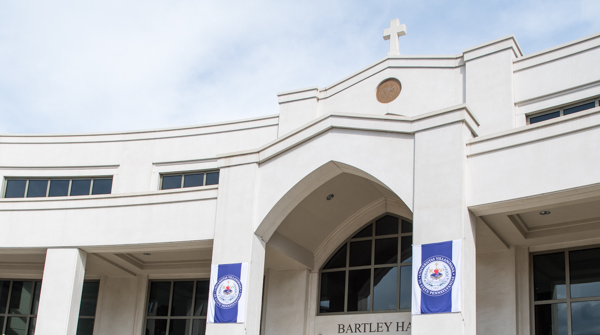 Tax Day has been a major stressor to many Americans since 1955. Tax Day, which normally falls on or around April 15 (this year it was on April 18), is the day when individual income tax returns need to be submitted to the federal and state governments. By April 8, the IRS had received more than 103 million returns for this tax season and had already issued more than 63 million refunds, totalling more than $204 billion. While these seem like huge numbers, this still left almost 40 percent of taxpayers unaccounted for. By April 8, if people had not finished their taxes with about 10 days left until the deadline, many tax professionals were advising taxpayers to file for extensions, rather than rush to get them done. 
Nina Tross, the executive director of the National Society of Tax Professionals, said that if people had not filed their taxes by then, "they're better off filing an extension." She explained that filing for an extension has no negative effect, as long as someone had paid their income taxes by Tax Day. For future reference, it is better to file for an extension and be able to complete taxes correctly, rather than rushing and risking messing something up.
As young adults, many University students have jobs. Whether the jobs are year-round, during the summer and breaks or there are multiple jobs, many students had to file their taxes. With finals less than a week away, it seems that Tax Day could not have come at a worse time. Amid papers, projects, exams, group work and more, many students were also forced to face the reality of filling out their taxes. This proved to be overwhelming at times, with several students needing to file for an extension.
Junior Mike Koerwer is an Applied Quantitative Finance and Management Information Systems double major with minors in Math and Statistics. With these majors and minors, he has a better background than most going into filing taxes. Koerwer runs VITA, the Volunteer Income Tax Assistance club on campus. He defines VITA as "an IRS volunteering initiative that allows people to get certified online and prepare taxes for lower-income individuals and families, as well as non-native English speakers and others who have difficulty filing." 
Every year around Tax Day, VITA runs a tax clinic to help students file their taxes, and it also volunteers in Philadelphia. Koerwer expressed his frustration with the difficulty of tax returns, especially for those who are low-income. 
"The clinic and volunteering in general is rewarding because we really do help people who are in need of a service, but it is bittersweet because I know that I would rather it just not be a problem and there be no need for an organization like VITA," Koerwer said. "It is sad that the process is so difficult in this country, especially for low-income individuals who cannot afford more professional consultations and advice on their tax returns." 
During the clinic, Koerwer expressed sympathy for students who were unfamiliar with filing taxes. 
"For students who have not taken a tax class, even if they are in VSB and even if they are Accounting majors, the process of filing your taxes is unclear and the specifics of the return are even more so," he said. "Most of the students that we assist have no knowledge of what their return means or what the documents are that they need to procure, which I don't personally think is abnormal among students." 
VITA is still a relatively new organization on campus, having only been an official VSB society for the past semester. To get more updates on events like the tax clinic, make sure to follow its Instagram, @villanovavita. 
While students like Koerwer are better versed than most in filing taxes, many other students struggled through the process. Sophomore Gemma Krautzel is a Neuroscience major who has never had any formal financial education or training. She, like many other Americans, struggled to file her own taxes this tax season. Krautzel runs her Etsy business, Gemma Sophia Designs, on her own.
"Because I own a small Etsy business, this was the first year I had to do my own taxes," Krautzel said. "What seemed like a simple task became a monstrously difficult one as I had to familiarize myself with tax jargon in order to complete only just a few forms. I just thought doing my own taxes would be a simpler task than what I experienced." 
While tax season can be difficult and stressful, the University has resources such as VITA to help students go into the next tax season prepared and confident.