University Starts New Deaf and Disabilities Minor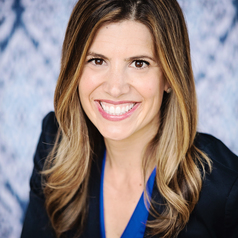 The College of Liberal Arts and Sciences has announced a new minor available for students, known as the Disability and Deaf Studies minor. Classes for the minor will begin in the Fall 2022 semester. 
The minor will include the option of 12 different courses to take, including an introduction course, seminar, American Sign Language courses, human sound courses and more. To complete the minor, students must complete 17 credit hours across one of two tracks, either the Disability Studies Track or Deaf Studies Track. Both tracks require students to take two foundation, one-credit courses. 
The minor was discussed among University faculty, including Christa Bialka, Ph.D., who initially thought of the idea, as well as the dean of the College of Liberal Arts and Sciences, Adele Lindenmeyr, Ph.D., and Associate Dean for International and Interdisciplinary Initiatives Joseph Lennon, Ph.D. Gabriele Bauer, Ph.D., director of the Villanova Institute for Teaching and Learning (VITAL) and Heidi Rose, Ph.D., chair of the Communications department, were also involved in the conversation around developing the minor. 
Once Bialka received the go-ahead to investigate the viability of such a minor, she connected with students using surveys and focus groups. She also spoke with a variety of faculty and staff members at the University. Bialka also looked to other universities and connected with their program directors who headed similar minors. The external institutions included Syracuse University, Georgetown University, University of Delaware and University of Pennsylvania. 
In December 2020, Bialka submitted the official proposal for the minor, and it received approval in 2021. 
Beyond the logistical process of establishing a minor, Bialka also went through steps in developing the idea for it. For the professor, disability addressed a personal factor and one for students on campus as well. 
"Disability has always played a critical role in my life, and it's been such a privilege to work on a
campus where students are involved in work related to disability and Deafness," Bialka said. "That said, I noticed that there wasn't a central hub for academic programming that supported students' developing understanding of disability and Deafness. This program brings interdisciplinary courses together in a thoughtful and deliberate way." 
Bialka had an "anecdotal sense" that students were interested in such a minor but did not want to "operate on a hunch." Therefore, she reached out to students and asked if they were interested in the program and what they would want to achieve from the minor. The responses confirmed Bialka's hunch across all years and colleges at the University.  
Focus groups were also essential in developing the minor. Participants were students who identified as disabled and those involved in disability-related organizations. Students explained the need for a minor focused on disability and Deafness and emphasized the way such a minor could enhance the work of organizations already on campus. 
The main factors mentioned during the focus groups included the need to continue the University's mission, expand knowledge base on campus beyond the course "Introduction to Disability Studies" (which often fills up rapidly during registration), increase the dialogue about disability on campus, break existing communication barriers and educate students on a topic that has practical purposes in every field of study. 
The focus groups members also believed the minor would assist organizations on campus by increasing allyship, lowering intimidation related to working with people with disabilities and boosting understanding of rhetoric around disability. In addition, participants stated that disability courses could emphasize the need to not only know American Sign Language but also Deaf culture.  
When thinking about the minor, students should be aware that it's the only of its kind. 
"It will provide students with an understanding of the fundamental principles of Disability Studies and Deaf Studies while offering an opportunity for advanced learning in an area of their choice," Bialka said. "The minor allows students to examine disability and Deafness as historical, social, political and cultural phenomena."
Furthermore, the minor can be applicable to all areas of study.
"The Disability and Deaf Studies Program is relevant for all Villanova students—no matter their field or future career path. Many students at Villanova identify as disabled, and it's likely that all students will know someone in the disability and/or Deaf community at some point in their lifetimes," Bialka said. "It's my hope that students pursuing the Disability and Deaf Studies
Minor will understand disability and Deafness as minoritized identities, examine the ways that
disability intersects with other aspects of identity and develop and apply an interdisciplinary
understanding of disability and Deafness so they can function as allies and self-advocates."