University to Host Pizza with the Provost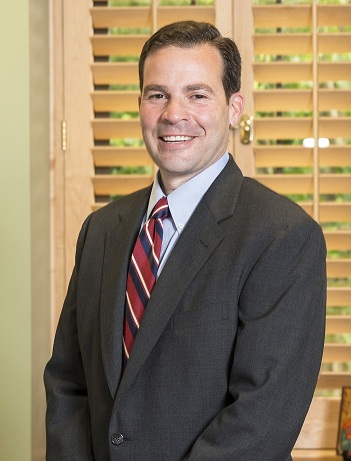 On Mar. 30. 2022, the University Student Government Association (SGA) is hosting "Pizza with the Provost," a unique opportunity for students to have their academic questions answered by Provost Patrick G. Magitti, Ph.D. 
Maggitti is Villanova University's first Provost. He serves as the number two officer of the University and its Chief Academic Officer, which entails leading the University's overall strategic efforts and having oversight of the academic enterprise including the University's six colleges.
Prior to serving as Villanova's Provost, Maggitti received a BS in Chemistry from Saint Joseph's University, an MBA with high honors from Johns Hopkins University and a Ph.D. in Strategic Management from the University of Maryland. He then worked in the steel and mining industries, founding two successful companies and holding a variety of roles, including CEO and Director of National Sales.
Maggitti then moved to the academic world, his research interests focusing on two areas: The dynamic nature of competition between organizations, and the manner in which executive and top manager's characteristics, processes and behaviors influence strategic decision-making, innovation, creative problem-solving and financial performance.
He then served as the Helen and William O'Toole Dean of the Villanova School of Business, spearheading its 2015 ranking as the #1 Undergraduate Business School in the U.S. by Bloomberg Businessweek. He is also the founder and former Carmen and Sharon Danella Director of the Villanova Center for Innovation, Creativity and Entrepreneurship (ICE Center).
"I cannot wait for SGA's annual Pizza with the Provost event to be back in person," SGA Senator Elizabeth Vaughn said. "Provost Maggitti is one of the most dynamic and engaging leaders on our campus and never disappoints. His role as the Provost is often not fully understood by students, so this is a unique opportunity to hear firsthand from one of Villanova's finest.
"Topics that will be discussed include the CEER construction, the upcoming Falvey improvements, the university's strategic plan, and many more. The event will begin with a presentation by Provost Maggitti, followed by a structured panel, and ending with plenty of time for open questioning. Plus, as an added bonus, per the name, there will of course be plenty of pizza to go around."
The event will be held at 5 p.m. in the Connelly Cinema.