Spellman ruled ineligible for the 2016-17 season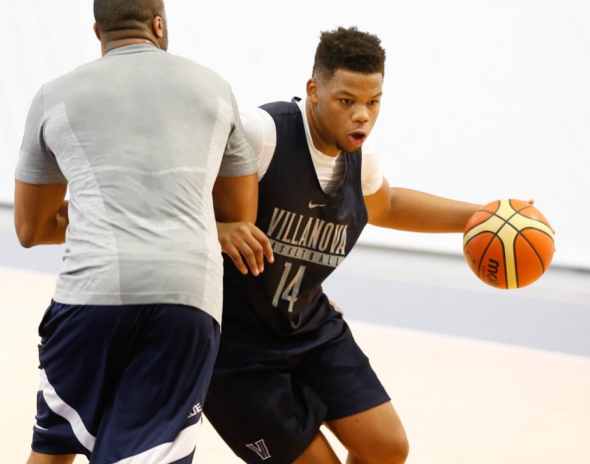 The Wildcats' quest to defend their 2016 NCAA Championship title just got harder. The NCAA came to a decision today regarding freshman Omari Spellman's eligibility—he'll be spending this season on the sidelines as an Academic Redshirt.
"We are extremely disappointed for Omari," head coach Jay Wright stated. "While we don't agree with the NCAA's decision, we are members of the association and respect it. We understand why the NCAA felt it had to rule this way."
The 6-foot-9 power forward was under investigation for eligibility concerning his high school days. The NCAA bylaws detail, "A prospective student-athlete must complete their initial eligibility requirements not later than the high school graduation date of his or her class."
Though he graduated high school in 2016 and attained the same academic qualifications as an NCAA qualifier, the investigation concerned his freshmen year start date. Spellman spent two months at Middletown High School but then transferred to the Hosaac School, enrolling as an eighth-grader.
"We will make a positive out of this for Omari," Wright said. "He will concentrate on his academics and individual development this season. In the long run Omari will be a better student and player for this experience."
As the team proceeds without its five-star prospect, senior Darryl Reynolds will take on an even larger role in following Daniel Ochefu's footsteps. Freshmen Tim Delaney and Dylan Painter will also be expected to chip in as well.