Editorial: Bringing perspective to the paper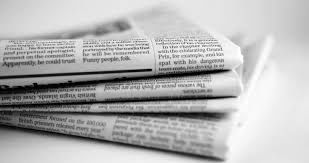 With another summer behind us and a new school year ahead comes a renewed sense of motivation and commitment. Some may have come back with a new wardrobe or a different haircut, but one thing has remained the same: the responsibility of the Villanova student to continue learning from and about others. We are lucky to call ourselves Villanovans as we have the privilege to be educated in an atmosphere that fosters faith, love, unity and service, all in hopes of making us more understanding individuals as we enter the real world after our four years here. Part of that process is learning to be open-minded, be willing to listen to what others have to say and perhaps altering your own way of thinking. 
At The Villanovan, we hope that we can serve as a platform that could contribute to that exchange of ideas, opinions and perspectives on the University's happenings. In order to be successful in doing so, we must be able to provide a wide variety of pieces from different angles. We charge ourselves with the responsibility of showcasing diverse opinions. Those opinions and viewpoints start with you, our community. 
No matter where you fall on issues, we encourage you to bring your perspective to our paper. Stop by our table at the involvement fair this upcoming Thursday, September 7 or stop by our information session on Monday, September 11 in Cafe Nova.