The Dilemma: Should I Go to the Health Center?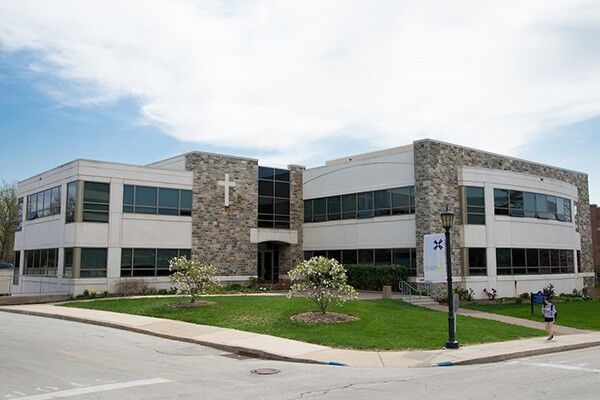 Zoe Kim, Staff Writer
September 22, 2021
Everyone around campus has had a cough. A sneeze or sniffle can be heard in the dining halls, classrooms and shared student spaces. The coughing and the sneezing have become white noise to what is happening around campus. But it has raised fears for some students, who have rushed to be tested. The sickness has similar identifications as COVID-19: the cough, the runny nose, congestion and for some the inability to smell or taste. Worried students have been on WebMD searching for what this cough could be. Mold poisoning? Pneumonia? Strep throat? Students are self-diagnosing themselves in hopes of finding a cure by the weekend. Regardless, there has been an unspoken agreement from all Villanova students — this was not how we hoped to kick off our first month back on campus. 
By the fourth week, no one expected the mid-day runs to CVS for more cough drops and Emergen-C. But, there have been more students running to the Student Health Center. After having the cough for around a week, I took a visit to the Health Center. I was on and off the fence, after hearing a range of responses from friends and classmates. There was not one definite response on whether the visit would be worth it. I heard from students who had waited hours for tests back say it was not worth the visit. There were also students who said they were finally back to good health. 
After hearing this, I was most afraid of having to wait hours to be tested and receive results, but as soon as I walked in, I was tested. I was met with friendly nurses, who were concerned and happy to help. And after 30 minutes, I received all of the tests back. I had never been in and out of a doctor's office so quickly. I left reassured and confident my cough would go away. I was glad that I had gone to the Health Center. 
Not every student has had a similar experience. Outside of the Health Center, students nervously wait under the white tent for hours. Regardless of this, I would encourage students to visit. With the recent Made in America concerts and more guests on campus, there are higher chances of having and spreading COVID-19. Though most of our campus is vaccinated, five percent are not. If you are not going for yourselves, go for Villanova. 
COVID-19 cases are climbing around the country. In Delaware County, the daily cases are adding up to 80 per day. This past week, the University had 66 new cases, 47 more than last week. The cases are growing steadily. By the end of September of last year, the University had around 110 new cases. It's only been the second week of the month and the school is already halfway there. Though students are vaccinated, the campus needs to act with more caution. This month, the University reintroduced surveillance testing and a mask mandate in classrooms and school-wide buildings. Wearing masks and surveillance testing are only two of the ways the school can stop the spread, but there could be more. 
The school can easily reinforce new restrictions. Villanova students need to work together to lower the number of cases on campus. One of these ways is to visit the Health Center when one has a cough. If not, the campus may return to its past COVID-19 restrictions. Students may no longer be allowed to have friends in dorm rooms or sit together in the dining halls. 
For many students, the University has finally returned to how it was supposed to be, an open and lively community of students. Students can finally see their friends without masks on and be near each other. For the past month, we have enjoyed being together without the six-feet distance. Hopefully, the school's cases will lower and we will be able to enjoy a year without as many restrictions.