Villanova Track and Field Legend Awarded Prestigious Honor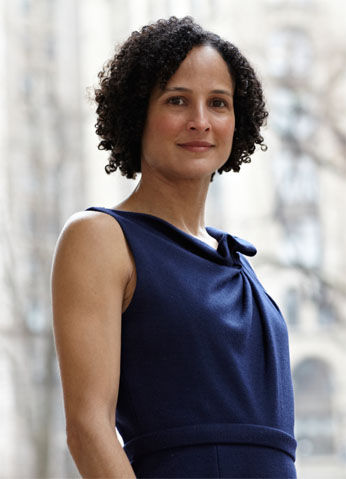 On January 17th, former Villanova Wildcat runner and current Villanova Board of Trustees member, Nnenna Lynch, was presented with the NCAA's Silver Anniversary Award in recognition of her accomplishments as a student-athlete. The Silver Anniversary Award is awarded annually to six former NCAA student-athletes on the 25th anniversary of the end of their collegiate athletic careers. Nnenna Lynch is the 3rd Wildcat to win this award, following former track athletes Marty Liquori in 1996 and Ronald M. Delany in 1983.
Lynch has an extensive legacy at Villanova. Lynch won five NCAA National Championships during her career as a runner: four as a member of the Wildcat Cross-Country team, and one as an individual in the outdoor 3000-meter run. Other accomplishments in her running career include being voted U.S. Track and Field and Cross Country Coaches Association All-American seven times, 10 individual Big East championships, and three Penn Relays championships. In 1993, Lynch was recognized as the third recipient of the NCAA Woman of the Year Award, which is awarded for not only athletics, but also academics, service, and leadership. Following her running career at Villanova, Lynch competed professionally for six years and served as a spokesperson for FILA. In 2011, Lynch was inducted into the VIllanova Varsity Club Hall of Fame.
Off the track, Lynch also carries an extensive record of success. In 1992, Lynch was the first ever Villanovan to be recognized with the Rhodes Scholarship. Following her 1993 graduation with a degree in sociology, she became very well-known in the business world. In addition to being named a Villanova Board of Trustees member in 2015, she is currently the Director of Development at real-estate investment and development firm The Georgetown Company, LLC. Prior to that position, Lynch was a Senior Policy Advisor to New York City Mayor Michael Bloomberg.
Villanovans everywhere can learn from the accomplishments of Lynch. It is the hard work and determination of students like Lynch that establish Villanova's prestigious reputation. Without a doubt, she is a role model for not only athletes but all students as a whole.