Brunson and Bridges Appear Ready for Next Step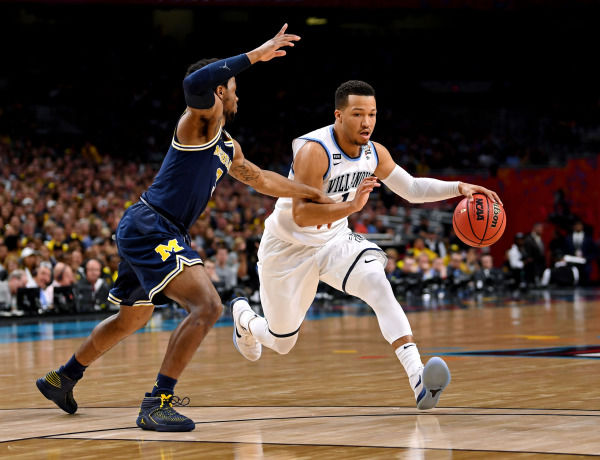 Going out as champions. This will be the legacy that Jalen Brunson and Mikal Bridges will carry with them for eternity. 
On Monday, following the Wildcats' second NCAA championship victory in the past three years, Brunson and Bridges most likely played their final game for the Nova Nation.
Brunson and Bridges, both juniors, are expected to graduate early in May, but they have another year of eligibility left in the NCAA.
Coming off a season in which he averaged 18.9 ppg and was named the Naismith Player of the Year, Brunson has reached the pinnacle of his college career. It appears that he plans to capitalize on this, and enter the NBA Draft. At the moment, Brunson is projected as a late first round or early second round pick in the draft. 
The other half of the dynamic duo, Bridges, averaged 17.7 ppg and was an integral part of the 'Cats success. A standout player on both ends of the floor, Bridges has the size and potential to be a star in the NBA. With NBA scouts projecting him to be a potential lottery pick, Bridges is bound for the big stage. 
Although two leaders of the Wildcats will most likely graduate and continue their careers in the NBA, core players such as Phil Booth, Donte DiVincenzo, Eric Paschall and Omari Spellman will be returning to the team next season. The 'Cats will also bring in three top recruits to an already robust roster. 
No matter what the outcome is, Brunson and Bridges have cemented their place in Villanova history.