Why I'm Going to Hoops Mania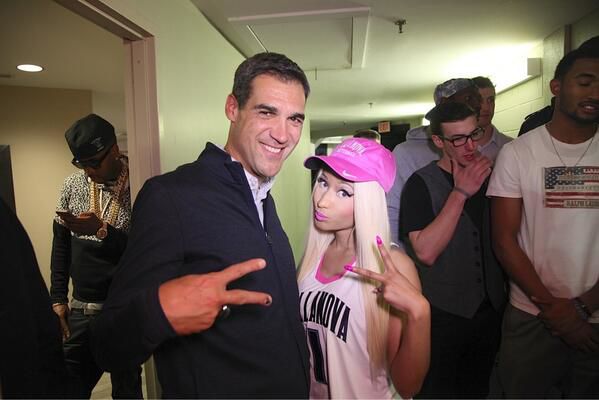 News recently came out that there will be no performer at Hoops Mania this year, which is shocking considering the fact that the Men's Basketball team just won its second National Championship in the last three years and the brand new Finneran Pavilion is opening its doors. Many think that the celebration will now be boring and not worthwhile to attend. While a performer like Drake or Lil Uzi Vert would have been great, the event will still be a blast.
I'll definitely be going because I think it will be an incredible experience and an opportunity to meet other people. It's worthwhile for everyone else to be going too, because of where we are—Villanova. We are a part of a school that values community greatly. Unlike any other school, students really feel like they are a part of a family here. Whether there's a performer or not, all Villanovans should go to show support. The basketball team continues to shock the NCAA every year. Both the men's and women's basketball teams are great programs, but what stands out more than the teams' success on the court is the class and respect they show off of the hardwood. That's what makes Villanova so special. 
The men's team is also going to be a terrifying team to face this year. We have new recruits, including Jahvon Quinerly and Cole Swider, who are expected to be freshman standouts this year. The women's team will also be a threat, with returning junior Mary Gedaka and senior Adrianna Hahn looking to lead the team to a winning season. Personally, as a huge basketball fan, I'm going to take advantage of seeing a National Championship-winning team up close. Countless people dream of watching these players live while us students are given the opportunity with no charge.
Hoops Mania's appeal shouldn't be reliant on if a performer is there or not. But instead, it should just be a celebration of the greatness that 'Nova embodies. I'm going to Hoops Mania because I want to show that I'm proud to be a Villanovan. Once those National Championship banners are attached to the ceiling, they hang forever. We could return to campus in 30 years and still see them hanging in the rafters and reminisce on how we witnessed them go up. Seeing the championship banners rise up is a once-in-a-lifetime experience, and I certainly want to be there for it. I hope that you do too.