SGA Student Body President and Vice President Candidates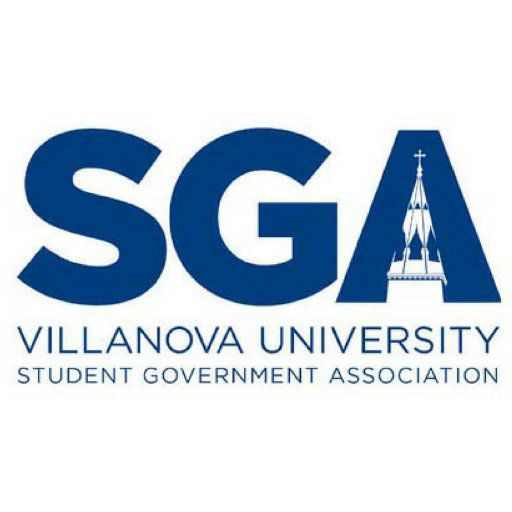 President: Connor Kovacs
Vice President: Katie Connolly
Hi Villanova! We're so excited to be running for the positions of President and Vice President. As two people who have been involved with SGA since our freshmen years, we believe we are perfect for the job. First, a little about ourselves. 
Connor is a member of the Class of 2020 and is a Humanities major with Business and Psychology Minors. He's involved with Phi Sigma Pi (PSP) and the New Student Orientation Program. Within SGA, Connor is on the Mission and Social Justice Committee. He enjoys going on runs in Bryn Mawr, watching Game of Thrones and talking to anyone and everyone he sees on campus! 
Katie is a member of the class of 2021 and is a Political Science and Economics double major with a Business Minor. She's involved with NOVAdance, Residence Life, and Chi Omega. Within SGA, Katie is the Chair of the Constitutional Reform Committee and is a member of the Intellectual Climate Committee. She enjoys ellipticalling at Davis, scrolling through LinkedIn, eating Chocolate Belvita and Broccoli Cheddar Soup and most of all, getting to know fellow Villanovans. 
Our first goal in office is to meet with every leader of every campus organization to figure out what students need. If elected, we hope to promote diversity across campus, specifically through ACS requirements, implement environmentally-friendly practices across campus and create a book exchange phone app specifically for Villanova students. These are just some of our ideas, and we hope you give us the opportunity to implement them along with so many others!
President: Maura Rose
Vice President: Brendan Puszcz
Maura Rose, a junior finance and accounting major from Denver, Colorado is running for Student Body President and Brendan Puszcz, a sophomore physics major from Sparta, New Jersey is running for Executive Vice President. 
One of our first campaign goals is to improve the Villanova men's basketball game lottery and overall game experience. We want to make sure that more students have the opportunity to go to games and expand the student section in the Finn.  
Another campaign goal of ours is to get students more involved with the school's social event policy. We see a lot of potential in relaxing the school's formal policy and making it easier for all organizations to have formals. 
Another goal we have is to work with Residence Life on improving the housing selection and placement process. We want to work with Public Safety on ways to provide more student parking across campus. If elected, we plan to partner with many different organizations on campus to help them achieve their goals. It is really important to us that there is more transparency between the students and the administration. Getting the student body's opinion is very important to us. 
We encourage people to reach out to them with any ideas or suggestions they have. Overall, we are extremely excited to start our campaign.We look forward to getting student input on how to make Villanova a better place.  Remember to go out and vote!
President: Patrick Treacy
Vice President: Amanda Rappa
From our first day at Villanova, we have strived to be a resource to our community. As extremely motivated people, we are driven by an inherent initiative and constant curiosity that pushes us to work with and improve our environment. Whether that motivation encourages us to join an organization or act as positive influences in the classroom, we have always worked to make a difference.We believe that standing up and speaking out is the first step to making an impact.
Pat has worked extensively on research and has provided support through his position on the Nursing Senate. Amanda has represented Tri Delta as a team captain for NOVAdance and leading the charge for women in STEM as an executive member of the Comprehensive Science program. In Student Government, we have strived to not only create a more inclusive community on campus but also have made substantial reforms to improve transparency in our academic system. Thus far, we have worked towards increasing funding for student organizations and unifying the student voice between each college, as well as working on the Diversity Skit and increasing outreach from university administrators directly to the student body.
We promise to always think of what is best for the student body, despite our personal biases. Moreover, we believe that our previous positions have prepared us to take on projects that will benefit the quality of each and every Villanova experience and help shape our community on its path towards excellence in the future.