Mad River Bar & Grille in Manayunk Closes Its Doors after Eleven Years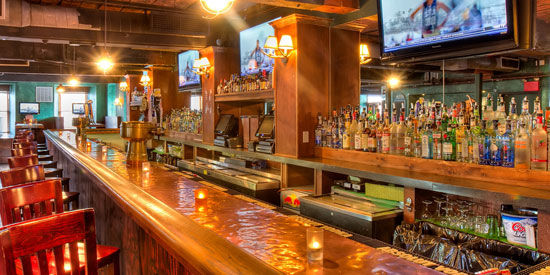 Emily Cox Co-Editor-in-Chief
May 17, 2020
After eleven years serving college kids and Philadelphians alike, Mad River Bar and Grille in Manayunk has become one more restaurant to close from a lack of revenue during Pennsylvania's stay-at-home order during the COVID-19 pandemic 
On Saturday evening, General Manager Jamie Powell posted on Facebook, "With a heavy heart, it's time to announce the ol' Riv won't make it through this mess." He added, "I truly hope this doesn't start a string of these announcements."
Known lovingly by the University community as Mad River, the bar was a popular place for students to frequent throughout the summer, fall and spring, with its beautiful outdoor patio and lively bands. Mad River opened in 2008 on Main Street in Manayunk and quickly became one of Philadelphia's favorite places to spend days and nights. 
In addition to the main room and party rooms, Mad River is located on the Schuylkill River, and its heated deck became a premier outdoor destination for all. The bar became an exciting place for many college students to watch their favorite college and professional sports.
University students loved Mad River's energy, fun music and welcoming staff. For some, it was where many memorable nights were spent. "Mad River was where I spent my 21st birthday and made some of my best friends," rising senior Susie Hawkins said.
"Mad River Thursdays were a fundamental part of my college experience and what I looked forward to most during my week," recent University graduate Veronica Regina said. "Mad River saw me dance, cry, laugh and darty, and I'm distraught to see it go."
"There are so many rumors out there, but the biggest truth of all is that Manayunk is just a different town…as far as nightlife goes," Powell wrote. "We decided as a squad it was just time to cash 'em in. No one should hang their head, a place like ours had no business making it eleven years. It's wild and honestly impressive.
Powell elaborated on Mad River's decision to close. The bar was not forced to close and was not bankrupt. With Manayunk's nightlife changing due to the effects of the novel coronavirus, Mad River could not generate the revenue it needed to stay afloat. 
"We needed a solid April River Palooza and then a busy May, with events like Villanova's Senior Week that I do with Stevey Mixx," Powell said in an interview with The Villanovan. "With that not happening, summer always being super slow and no real answers in sight, we decided to cash the chips in. Get out before we got in too deep." 
University alum Becca O'Callaghan weighed in on Mad River's closing. "The River Palooza to start off senior year was great, as well as the Halloween night — nothing but good vibes. You'll be sorely missed, Mad River," she said. 
Rising senior Anthony Aniello added, "There's basically three fun student bars for Villanova: Kelly's, Flip and Bailey's, and Mad River. It's sad to see my personal favorite won't be there senior year." 
"Eleven years in a place like Mad River doesn't happen much," Powell said. "But trust me, we're just as bummed as everyone else.