Satire: Anthony's Party Rentals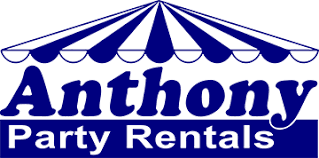 At Villanova, some things change all the time. If the forecast in the lovely city of Philadelphia says "sunny skies ahead," it is time to break out the parka. But there is one constant, one thing that Villanovans can always count on. Every Friday of every week, it seems, the campus is taken over by a multitude of white trucks with blue tent logos. Villanovans look forward to these select days when the heart of Main Campus is blessed by the appearance of Anthony's Party Rentals.
Rain or shine, Anthony's is always there for Villanovans, setting up tents, tables and chairs at every time of day. I mean, where is the fun in walking to your next class unimpeded? Because of Anthony's Party Rentals, students get to traverse over poles, dodge gigantic and inconveniently placed cement cylinders and navigate through a sea of partially constructed tents as they move throughout campus. 
The white trucks alert Villanovans of an upcoming event before word about it can even get out. Before OSI hits send on its "This Week on Campus" email, Anthony's is already on the scene. Talk about dedication.
Sometimes, I have absolutely no clue what they are setting up for, and to be honest, I am not sure they know either. Nevertheless, these campus heroes set up tents like no tomorrow. 
Two weekends ago, Villanovans celebrated Anthony's Party Rentals Weekend, in which tons of glorious white tents and slightly wet folding tables painted our campus. The spectacular showing has been called by some "Anthony's Aurora Borealis." Villanovans are lucky enough to view this occurrence every year. Students bring their families from across the country to spend the weekend and witness the awe-inspiring handiwork that is Anthony's. 
Villanova even holds a football game, as well as an a cappella showcase, a special Mass and various other events to commemorate the occasion. However, I heard that this year, the University falsely dubbed this extravaganza Family Weekend, drawing attention away from the real reason people come from all over to witness this spectacle.
Such diligence, commitment and craftsmanship should be rewarded, as I know all Villanovans want to see more of Anthony's Party Rentals. So, rather than limiting them to their weekly visits, I believe we should incorporate and utilize Anthony's Party Rentals in more ways.
For example, while the construction at CEER has been progressing, I can guarantee you that if Anthony's Party Rentals was given the job, they would have finished yesterday. In fact, instead of constructing a new building at all, why not simply erect a giant, wedding-size tent courtesy of Anthony's. This way Villanova could finish construction in a fraction of the time at a fraction of the cost. Engineers have it tough academically, but I am confident that daily encounters with Anthony's would brighten their days significantly.
It is clear that Anthony's Party Rentals plays a crucial role in each and every student's life. I remember walking to Connelly Center with my friend one day and not being able to enter because there was a huge partially constructed tent blocking the way.
As she uttered, "you have got to be kidding me," I could only imagine that she too was so dumbfounded by the beauty and thoughtfulness before her that she could not believe her eyes. Clearly, Anthony's Party Rentals thought that every student deserved to see their tents in the morning, so they left one precariously in front of the student center. It is the same when they leave their tents toppled over in front of Café Nova, because who needs a campus view when you can have a giant white tent blocking the window instead. Truly, their generosity and commitment to this University and its students knows no bounds. 
Since they are on campus every week, I know many Villanovans are concerned that these changes may be overworking Anthony's Party Rentals, but do not worry. Though their website says they work "throughout Eastern & Central Pennsylvania, New Jersey and Northern Delaware," I am pretty sure 99.9% of their business comes from Villanova, because they love us as much as we love them. 
My fellow Villanovans and I cannot wait for the next time Anthony's Party Rentals graces our morning or afternoon commute, but fret not, because this wait should not be long at all.