HAEMMERLE: A home team of refugees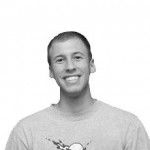 On the soccer field, everything is better. Members of the Liberi Nantes Football Club are able to escape from their past, if only for just a few hours. The pain of loss, the uncertainty of their future, the longing to see their families again – all of this awaits them once they step off the field. But as long as they are with each other playing the one game that makes them feel like they belong, all of these refugees are at home.
For years, Gianluca Di Girolami has worked for an organization that helps refugees in Italy. Di Girolami noticed through his work that many of the refugees living in the "welcoming shelters" and dependent on Rome's welfare services were members of their home country's national team. Recognizing that a meal and a place to sleep are not enough to provide refugees with a sense of normalcy, Di Girolami formed a football team. Alienation was replaced with camaraderie, tedium was replaced with fun and the refugees were given something they could believe in – each other.
The players on Liberi Nantes come from Afghanistan, Eritrea, Guinea, Iraq, Nigeria, Sudan, Togo and the Democratic Republic of Congo. Being members of the soccer team has helped them cope with their circumstances immensely because while they are geographically diverse, they are connected by the suffering they have endured, their separation from home, their inability to find work and the fear that they will not receive asylum. In 2007, Italy examined 13,509 requests for asylum but only granted 1,408.
The team's name, Liberi Nantes, comes from Book 1 in the "Aeneid" by Virgil, where exiled Trojans who fled their burning city were shipwrecked in the tempestuous sea and only a few reached the shore. The team's name could not be more accurate. One player was detained in a military prison in Togo after being arrested in a protest against President Faure Gnassinbe whose election was contested after suspicions of vote rigging. As a member of the opposition party, he fled Togo to save his life, journeying through the desert between Niger and Libya and eventually across the Mediterranean to an island near Sicily. He hasn't seen his son in over a year. Another player from Afghanistan has no family left to whom he may return. His family was murdered by the Taliban, and he says his house was destroyed by American bombs. A third player from Guinea was imprisoned and tortured for participating in a union protest. The misfortunes of poverty, prison and war have united all of these players. No longer feeling alone in their situation, the players are able to relate with one another, to console one another and help one another persevere.
The team practices three time a week and plays a weekly match. The team is funded by charity organizations and received enough money to buy new jerseys that brought rare excitement and smiles to the faces of the players. Di Girolami purchased the team's 25 soccer balls out of his own pocket. In a Christian Science Monitor article he said, "When I talk to [the players], my problems seem so small."
But for all the players' worries and hardships, playing on the team enables them to escape reality for a short while and have fun with other guys going through the same thing. On the soccer field, everything is better. On the soccer field, there is hope.
——————–
Matt Haemmerle is a sophomore political science and economics major from Santa Rosa Beach, Fla. He can be reached at [email protected].