Editorial: A new wave of rankings rolls in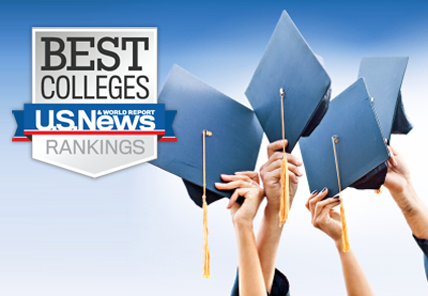 The University's men's basketball team rose to the number one spot in the AP rankings less than a week after Rev. Peter M. Donohue, O.S.A., Ph.D. announced that the University was elevated to the Doctoral Universities, Moderate Research category in the Carnegie Foundation for the Advancement of Teaching's official classification system for all U.S. colleges and universities.
This new wave of rankings will likely bring about marked change. The public's perception of the University will shift, and this will affect those inside and outside of the University.
For those on the outside, this wave of rankings will mean increased interest in the University. Though there exists a general wariness about the accuracy and objectivity of rankings, they still continue to be highly coveted and they never fail to attract attention. Whether rankings are accurate or not, they are frequently looked to as objective sources in the competitive college admissions climate that exists today, as well as in the college basketball world. The increased interest of outsiders due to the University's new rankings will likely be manifested in an increase in applications this coming fall.
In turn, it is important to consider what this new wave of rankings will mean for current students and alumni.  Upon hearing of the basketball team's ranking on Monday, some students grimaced while others hung out of windows in the Quad singing the fight song: these reactions are representative of Villanovans' mixed reviews of both new rankings.  Some Villanovans feel that the basketball team's ranking was undeserved and that the University's elevated academic status will mean a low ranking number among more competitive schools and—in return— a damaged reputation. Others feel that the new rankings bring the University the recognition it deserves. This new academic ranking will allow the University to be placed among more competitive universities—universities many Villanovans feel we are academically comparable to. "Our new classification reflects our growing undergraduate and graduate research efforts and is critical to our future as a thriving academic institution, as well as being intimately tied to our mission, core strengths and competencies," Rev. Peter M. Donohue, O.S.A., Ph.D. said in his email.  
Both the men's basketball team's new ranking and the University's new academic ranking to come this fall will mean significant change for insiders and outsiders of the Villanova community.  Whether this change will be strictly positive is unclear, but one thing is for sure—Villanova is already making waves in 2016.