University Alums Break Onto Scene with Social Accounts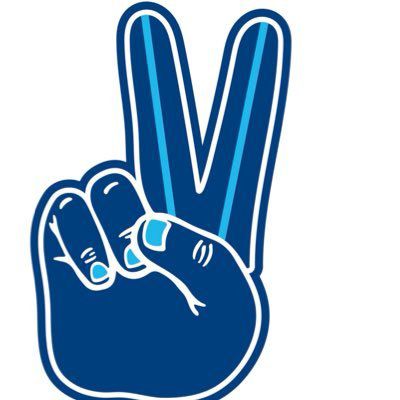 Though they graduated from of the University in 2014 and 2016, respectively, Fred and Alex, who did not want to provide their full names for the purpose of this article, seem to be unlikely candidates to be running the wildly popular Nova Insider accounts. Fred admits that he "never expected this response" to the persona that was only unveiled on April 5th of this year, three days after the Wildcats defeated Michigan to win their second National Championship in three years.
Attendees of both the last two championships, the pair sensed the excitement around the basketball program peaking and believed there was space for an account following the program more closely. Unlike accounts like Nova Nationer, which Alex saw as having cornered the market on following what goes on in the Villanova community, they founded the Nova Insider account to exclusively cover Villanova Athletics. Inspired by a friend who "makes a good living" designing gear for a program at a different school, he explained they took a chance on a belief they could successfully monetize their passion.
But regardless of the high quality of Nova Insider's merchandize, designed by Alex, and content put out through the social media presence, published mainly by Fred, it is still surprising and tremendously impressive that the account has cultivated the following of over 6,000 followers it has in the period of just six months. Fred admits he counts them fortunate for their early success, but at the same time he has identified certain characteristics about the Nova Insider account that have created the environment it needed to thrive. 
While he confesses a lack of tact running his personal social media accounts, he believes he possesses a certain feel for what the Villanova community wants to see about the athletics program and subsequently posting good content pertaining to whatever that is. He is also very interactive on Instagram, liking and commenting on posts and keeping up with people who message the account. 
"I've gotten a lot that I'm the most interactive fan account," he said. "I'm very proud of that." 
On the business side, Alex believes their success also, to an extent, stems from their ability to identify merchandise and designs their fans "connected well with," most notably their signature "V" logo. Looking forward, Alex is hoping to expand their advertising reach beyond who follows the Instagram and Twitter accounts. While continuing to grow their online presence is vital, Alex wants to establish "sales partnerships with students," as well as eventually "build a relationship with the University to one day be able to offer [their] products in the bookstore."
In addition to having a feel for what the community wants, Fred credits a lot of their more successful content to connections he has within the men's program, which has provided Nova Insider an access point to players and their families. Without naming any names, he explained how family members often send in content for him to post. Additionally, there is a type of positive feedback loop: often students and other fans who like his content will send edited content to Nova Insider for them to post, which then naturally encourages others to do the same.
With his close proximity to the team, comes perhaps a keener sense of the dynamic around head coach Jay Wright's program this year. Even in one of the more unsure years in the past half-decade of Villanova Basketball, Fred is even-keeled in his demeanor about this upcoming season. Because even though there is a relative lack of experience on this year's roster, Fred is focused on quality over quantity. Although he agrees with the majority of analysts who see this as senior forward Eric Paschall's breakout year, it is the Wildcats' other redshirt senior he is most excited to see. 
"People are sleeping on Booth this year," he claimed. "I'm really excited for him."