What Disney+ Means for the Future of Entertainment and Streaming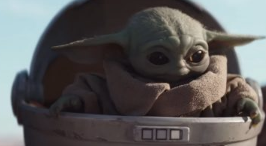 When Disney+ debuted for streamers on November 12, the streaming service presented options beyond most users' wildest imaginations. Presenting a nostalgic collection of Pixar films, old Disney channel original television programs, Star Wars and Marvel Cinematic Universe works, and even new, original works spanning Disney's most valuable brands, it seemed as if media consumers had hit the jackpot with the new streaming service.
However, Disney+ is just another streaming service that spells doom for the normal consumption of media in our society. In fact, Disney+ is yet another step toward a very different future of media consumption, one that could be here much sooner than many of us thought. Just as cable television was the unthinkable future for generations before us, Disney+ represents the symbolic step toward the annihilation of cable television and the purely streaming age.
The four major cable companies, ABC, CBS, FOX, and NBC, now all have their own streaming services respectively. NBC's "Peacock" launches in April. CBS' "CBS All Access" has already given viewers a variety of new content, and with Disney's recent purchase of 20th Century Fox, Disney+ hosts the content for ABC and FOX. The four cable giants, the ones that own the rest of the cable television stations, have now essentially become obsolete and have transitioned entirely to streaming.
Thus, from this, we can see the ultimate fate of cable television, and it doesn't look optimistic. If even the four biggest cable stations can be transitioned to streaming as they just have been with Disney+, Peacock and CBS All Access, there's no need for cable anymore. There's no need for a cable plan to watch sports, either. Disney+ includes ESPN+, which includes streaming of an expansive variety of sports including college basketball, NHL hockey and college football.
fuboTV also presents an alternative for sports fans, a streaming option heavily dedicated to sports that includes many of the sports-based channels that many purchasers may have ignored when buying their cable plan. However, they don't skip over the entertainment-based channels. Rather they include them in their plans to accomplish an expansive portfolio of cable channels. Needless to say, Disney+ marks the emergence of the "cut the cord" era: cable television is no longer needed, and in a very near future, it looks as if it may not even exist any longer.
Disney+ is an exciting platform for a variety of reasons. On one hand, there's the obvious opportunity to tramp through one's childhood, rewatching favorite episodes of The Suite Life of Zack and Cody or Wizards of Waverly Place. However, with new content like The Mandalorian or upcoming Marvel-based series, Disney+ makes the serious case for being the only entertainment service anyone would want, regardless of cable or streaming.
Yet, while streaming services prepare to compete with Disney+'s extensive vault, cable is left out to dry, all cable content being transferred to streaming services like Disney+. Disney+ represents the death of cable that has been in the making for a long time. It's the final nail in cable's coffin, and with that, expect to see the way the entirety of society consumes television to change entirely, a transition from cable's heavy presence to an elimination of cable television entirely.