KERNS: Is help on the way?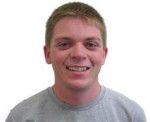 "I have a name. Stop calling me 'man.' Stop calling me 'young bull.' I'm not on the streets. I have a name." That's what the second grader at Jay Cooke Elementary School in the Logan section of Philadelphia said.
If you only could have seen his face – he's been moved around the classroom to each of the tables. He has not had a successful time at any of them. Every time he gets acclimated, table relations disintegrate, leading to yet another replacement and his being labeled a "troublemaker."
He's a sweet kid. He's a goofball. He's always got a smile on his face – but there's clearly something that troubles him beneath that benevolent exterior. His words say as much. He's one of four alpha males in this class.
One is the smart, stoic type who does his work and generally minds his own business but occasionally finds his way into trouble with his mouth.
One is the smart, do-gooder who's always looking to help out the teacher where needed but often ends up in trouble when he gets ahead of himself and angers the other students and the teacher.
One is described as the "Tigger" of the classroom – another smart, loving kid whose unbounded energy often works against him despite his manifest intelligence. Inside the classroom, their energy is tough to contain. One wonders what they're like on the recess yard.
As one crosses Louden Street at 13th and heads toward the heavy front doors of Cooke, one is greeted by the crossing guard who is there every morning, marshaling the children from one side of the street to the other. Two-hundred yards down the street from her post is a peculiar sight – a chair chained to a tree. The chair is in the street, blocking parking in front of a house purported to be in the custody of some neighborhood drug dealers.
Inside the school building, though, all that goes on in the outside world melts away. The goal is education – even if it's tethered by mindlessly administered and even more faultily constructed standardized tests mandated by the No Child Left Behind Act.
On a cold December morning, one enters the second grade classroom and finds the students practicing their play. Every four to five weeks, they put on a play based on a unit in their behemoth reading book.
Last week's play was about the life of a firefighter. There was a cardboard fire truck, a burning building portrayed on a white board, nurses, doctors, firefighters, even a fire chief. The classroom was in abject chaos despite the best efforts of the three adults in the room. An official-looking younger woman came in and sat down quietly for a few minutes. She was later revealed to be a learning specialist evaluating one of the students who has clear academic difficulties.
All of this and so much more remain mere miles from Villanova. On a good day, it takes about 20 minutes to get from Cooke Elementary to Villanova. After just a short trip, you're home, back on the friendly confines of a quiet campus removed from the poverty and troubled times of North Philadelphia. Enter that classroom, though, and you're removed from the troubled times of North Philadelphia.
Keep that in mind the next time you go to Olde City for first Friday, Manayunk for a night on Main Street or head down to the Wachovia Center for a basketball game. Whether it's New York, Chicago or L.A., the difference is mere miles.
It might seem like we should pity these children. Really, though, we shouldn't. We're past the point where pity and the poor box can be effective for the whole system. We need to figure out a way to help them. We're not past the point of no return yet – but we're headed in that direction. We need to help them – and we need to do it soon.
——————–
Bryan Kerns is a sophomore honors and humanities major from Drexel Hill, Pa. He can be reached at [email protected]