The Villanovan's Book of The Week: Girl, Interrupted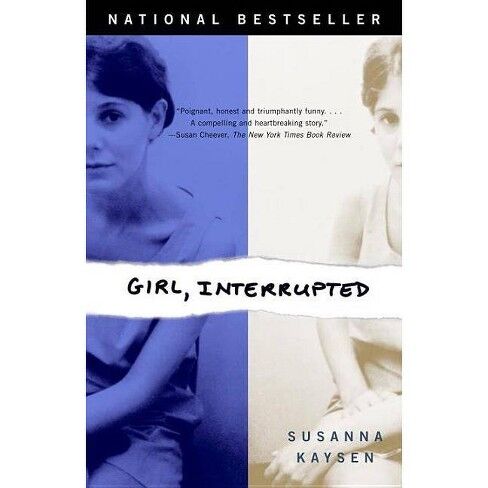 With National Suicide Prevention Day being this past Friday, Sept. 10, it is timely to reflect upon both the advancements society has achieved regarding destigmatizing mental illness, as well as the changes that still need to occur. Until recently, mental illness has been a taboo topic. However, the hard work and determination of mental health advocates has shed light upon and fostered the normalization of mental health discourse.
Several on-campus initiatives have participated in advancements, like the "Bandana Project." By tying bright green bandanas on backpacks, students offer visible support to their peers who may be looking for mental health resources. Additionally, the "If You're Reading This" letter campaign by Villanova students strives to raise awareness about a plethora of issues and destigmatize discourse. Thus, as individuals who suffer from mental illness are growing more vocal about their experience, both awareness and unity is spread to those who may be suffering in silence.
Written in 1994, the memoir "Girl, Interrupted" by Susanna Kaysen provides a look inside McLean Hospital in Belmont, Massachusetts. McLean is one of the most famous psychiatric hospitals in the United States and is also the setting of Slyvia Plath's highly acclaimed novel "The Bell Jar." In Kaysen's case, she uses her own experience at McLean as a sort of case study of mental health care and diagnoses in the 1960s. She does so by contrasting her memories of the hospital with the doctor and psychiatrist notes which assess the same events that the voice of her younger self, referred to as only Susanna, narrates in each chapter.
Kaysen defines mental illness throughout the novel in various ways. For example, she states that it is "a communication problem between interpreters one and two," referring to the logical and more imaginative parts of the brain.
She eventually comes to the conclusion that no DSM-5 criteria can ever truly encapsulate what she went through, as the outward perception of her illness cannot be neatly categorized by the faulty system. Kaysen points out such systematic flaws arguing that psycho-analysts who study the "mind" and neurobiologists who study the "brain" fail to confer with one another and thus cannot figure out how to "fix" the communication between "interpreters one and two."
Kaysen also calls attention to the influence of gender in the world of mental health care. She points out that professionals are prone to diagnosing more women with mental illnesses and do not even attempt to hide this inequality. For instance, DSM-5 criteria for mental illnesses such as borderline personality disorders are explicitly female centric. Kaysen points this out by naming "shopping sprees, shoplifting and eating binges" as the criterion often attributed with this disorder.
This memoir is astoundingly vulnerable and self-reflective, a beautiful body of work that has shaped and aided the mental health movement to flourish in the 21st century. Using metaphors of geography and time and the symbolism of Vermeer's "Girl, Interrupted at her Music," Kaysen offers readers a glance into her mind and life as an adolescent girl. The memoir became a national bestseller and was even adapted by Sony Pictures into a film in 1999 which starred Angelina Jolie and Winona Ryder.
If you or someone you know is struggling with mental health the following resources are available: Villanova Counseling Center (610-519-4050) and National Suicide Lifeline (800-273-8255).