VSMT Set to Present Mystery Musical "Curtains"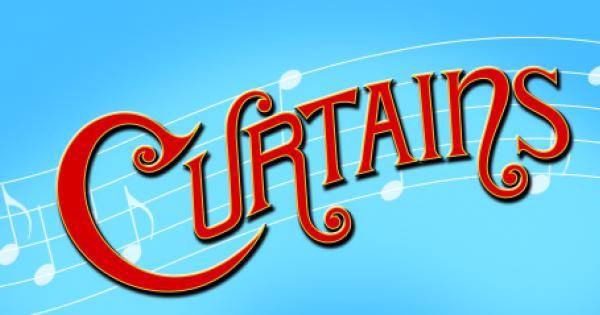 The voices of students rehearsing for Villanova Student Musical Theater's fall production of "Curtains" can be heard from down the halls of St Mary's building as they prepare for opening night in three weeks. 
The mystery-musical comedy, written by Fred Ebb and John Kander ("Cabaret," "Chicago," "Kiss of the Spider-Woman," first premiered on Broadway in 2007. It is set in 1959 Boston, Massachusetts and follows the murder of Jessica Cranshaw (sophomore Megan Conway) during curtain call on opening night. It is up to Lieutenant Frank Cioffi (junior Jack Evans) to solve the mystery and save the show.
Curtains is directed by sophomore Liam Wolfe and graduate Pat Walsh, music directed by senior Maria Roscoe and choreographed by junior Nicolette Ferre. One of the things that makes this show worthwhile is the comedy. Ashley Mason, a sophomore biochemistry major playing Bambi Bernét, says one of the hardest things for her to learn with this show is not to laugh during scenes. 
"The entire show is just so funny I'm gonna have to keep drilling the lines because every time I hear these jokes crack, I can't keep a straight face," Mason said.
Mason has been involved with VSMT since the fall of 2016, playing in "The Addams Family," "The Drowsy Chaperone" and assistant choreographing the spring production of "First Date." She is most excited for audiences to see the high energy dance numbers, like Showpeople.
"There's not one specific number that you can pinpoint because there are just so many that when someone says 'Let's run the number,' we all get very excited" Mason said. 
VSMT is a student-run organization. It puts on three shows a year, each with a different director, which makes each show unique. According to Brian Jacko, a sophomore chemical engineering major playing the show's composer, Aaron Fox, what makes Wolfe's directing style different from previous directors is how focused he is on making sure his directions and blocking align with what the actors believe their characters would do. 
"He's not trying to limit us by his blocking, he's trying to make his blocking a way in which we can achieve our characters," Jacko said. "He thinks the audience should be aware of the hilarity of the production."
"If you have enough time to breathe between laughs, I would be surprised," Jacko said.
"Curtains" will open on Thursday Oct. 19 and runs through Oct. 27. Tickets will be sold starting Oct. 4 in the Connelly Center.