Editorial: Online scheduling program more hassle than help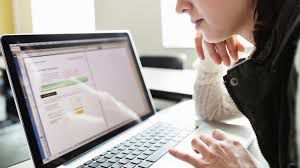 Students run between departments as they sign up for appointments with advisors. Futures are questioned, minors considered, professors researched: the tell-tale signs of the dreaded registration period. The only thing that makes registering for classes slightly bearable is lots of preparation. However, in hopes of securing some sense of order this year, students have come across a new tool, Nova Schedule Builder. 
Unfortunately, many students have raised complaints concerning the lack of convenience and accessibility of the new program that is supposed to make the process less stressful for students. Unlike Schedulr, the previous scheduling tool used by the University, Nova Schedule Builder does not allow students to look at a class section's information before adding it into a tentative schedule. If the course, which is added solely by section number, happens to conflict with any other classes already selected, the schedule disappears and the program simply states that the schedule is not possible. There is no way to see which classes overlap, and students must instead choose to "pin" a class, which gives preference to the class and prevents any other classes from being scheduled at that time. As all students who have gone through the registration process know, it is wise to have several schedules laid out, as it is probable that at least one of a student's desired classes will be full by the time their registration time rolls around. Inconveniently, schedules can be "favorited" and must be accessed through a separate tab, unlike Schedulr's format in which various schedules could be switched between with ease. On top of all of this, the program is aesthetically displeasing, and thus difficult to navigate. 
Best case scenario, Schedulr should return. At the very least, the current program should be adjusted in order to accommodate the shortcomings that are evident to students. There is not much that can be done to ease the pain of registration. It is only fair that students may ask for a convenient and streamlined version of the tool that is offered to them.