Cost Saving Corner: Philadelphia Magic Gardens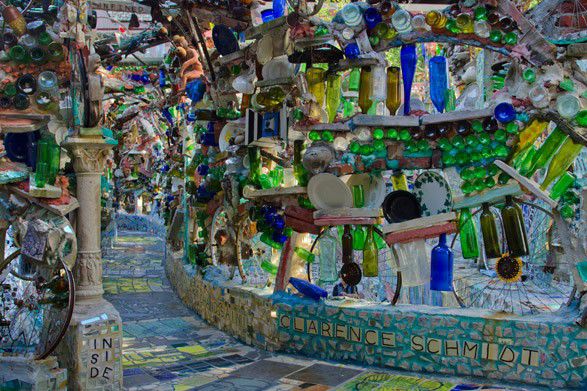 Cassie McHugh Culture Editor
November 7, 2017
If you haven't checked it out already, put Philadelphia's Magic Gardens on your must-do list. The easily Instagram-able spot is popular among both locals and tourists and for good reason.
Entry to the site is only $8 for students and the photo ops are epic.
The art gallery and exhibition, which consists primarily of mosaic murals and sculptures, was created by Philadelphia artist Isaiah Zagar. Zagar first began his mosaic work on the vacant lots near his studio on South Street in Philadelphia in 1994.   The space opened to the public in 2008 and is now a nonprofit that seeks to inspire creativity and community engagement. 
Note that the gardens are closed on Tuesdays and that tickets often sell out so visitors are advised to purchase their tickets in advance on The Gardens' website.