Inside Look at VTV's Film Fest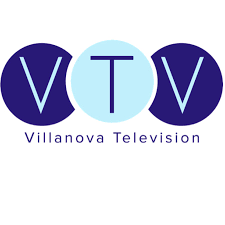 Alana Meo Staff Writer
February 13, 2018
Two years ago, the spirit of the Sundance Film Festival crept onto campus with the first-ever Villanova Television (VTV) Film Fest and luckily for all the aspiring filmmakers and movie-junkies around the area it's returning again this year. The VTV Film Fest gives the opportunity to students to present any film of their own to an audience of their friends, peers and amateur movie critics for the chance to win prizes. 
Regan Doran, Events Director of VTV, has been working to make the second annual VTV Film Fest bigger and better than any film fest the University has seen on campus. The enthusiasm and anticipation for the event was palpable during her interview with "The Villanovan." 
 "There's nothing restricting anyone from submitting a video," Doran said. "It can be anything and we'd be happy to show it". The VTV Film Fest committee is looking for films any length up to 35 minutes long. It can be any genre as long as it is an original idea by the student or group and contains no profanity. 
The winner of the 2016 VTV Film Fest was current senior Lindsey Walsh for her film entitled "Space Jam 2: The Treasure of the Hidden Temple". The short was a sequel to the 1996 classic, "Space Jam," in which, "Michael Jordan did not win against the Monstars and basketball was outlawed. The heroine of the story must face off against aliens again in a basketball match to end all basketball matches."
"The Film Fest is a great way to show off your talents and see how creative people can be when given zero instruction on what to make," Walsh said. "The last one was really a lot of fun because you have no idea what to expect." Although, she warns not to film your short in one day.
The deadline for submitting films is March 24, 2018. Additional details can be found on Villanova Television's Facebook page and website. 
For those interested in attending the potentially ACS Approved VTV Film Fest, you can expect a lively crowd and free food in the Connelly Cinema on April 7, 2018 at 4pm.