Wildcats Storm Past Georgetown in Regular Season Finale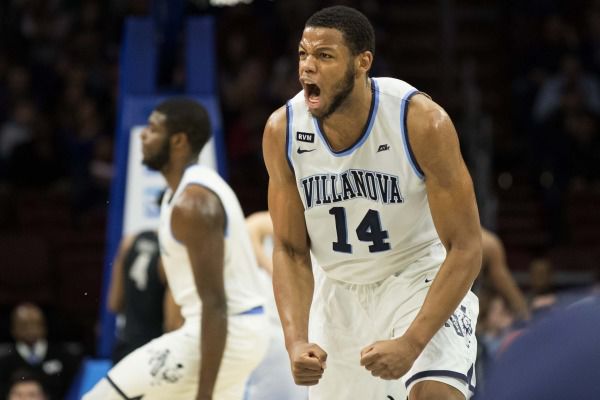 Villanova closed the regular season with a bang on Saturday, defeating Georgetown 97-73 at the Wells Fargo Center in Philadelphia.
The win was Jay Wright's 413th at Villanova, moving him into a tie with Al Severance for the most by a head coach in program history.
Mikal Bridges scored 24 to pace the Wildcats and Jalen Brunson added 16 more along with seven assists in what proved to be a comfortable win.
With the Hoyas missing one of their leaders in Marcus Derrickson, junior big man Jessie Govan was forced to carry the load. While Govan was able to score 30 on 10-15 shooting, it would not be nearly enough for the overmatched Georgetown team.
Although the Hoyas were able to jump out to an 8-2 lead to start the game, they would not be able to sustain the success, missing all nine of their three point attempts in the first half. At the break, Villanova led 44-31, a lead they would not surrender in the second half. 
The Wildcats put on an electrifying offensive performance, shooting 57.4% from the field and 45.2% from three-point range. They also notched 25 total assists, turned it over just 11 times and went a perfect 13-13 from the line.
Despite the win, Villanova is still forced to settle for a second place finish in this year's Big East as Xavier locked up the regular season title with their win over DePaul earlier in the day.
The Wildcats finished the regular season with a 27-4 overall record, including a 14-4 mark in conference play. The team will now head to Madison Square Garden for the Big East Tournament where play will begin on Wednesday.