Why We Should Care About Beto O'Rourke and the New Democrats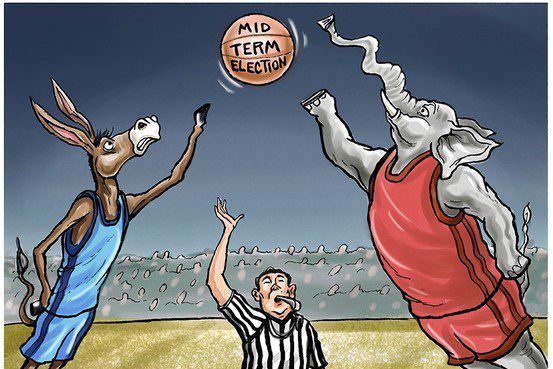 Nov. 6 is upon us as a nation and as Villanovans.  I am sure you have noticed the stands all around campus offering Krispy Kreme and Dunkin Donuts if you register to vote.  While it is probably too late to vote in this election, there is an interesting shift in American politics in the nation.
Let's start with why.  American politics on all sides of the aisle are getting younger, and we are slowly seeing less of the faces we are used to seeing on the news and C-SPAN.  However, that is not necessarily why politics are changing. Problems of America are being rebranded constantly, but the new generation seems to want to actually solve the issues rather than kick the can until another generation decides to step up.  You can see these new people everywhere and they are vocal about their beliefs.
First up is Texas. Robert O'Rourke is attempting to unseat Ted Cruz in the Senate.  So, who is this young Democrat known to the public as "Beto?"  In short, Beto is a forty-six-year-old state representative from El Paso, Texas. He has been praised by many political organizations and universities for his bipartisanship in the Texas state House of Representatives. Beto has been outspoken in support of education funding, veteran needs, as well as a supporter to combat climate change. Then he holds some partisan beliefs. O'Rourke supports stronger anti-trust laws to break up monopolies, the decriminalization of marijuana and marriage equality for all.  He even live-streams his road trips on Facebook Live. Whether you as an individual approve or wish to disregard O'Rourke's beliefs, he is going to be a figure on the national political stage.  There are many like him coming from traditionally conservative states as well.
In Florida, Andrew Gillum is running on a gubernatorial campaign that supports the replacement of ICE with the Department of Justice.  He also supports the removal of Confederate monuments and the expansion of Medicaid.  Gillum's main opponent, Ron DeSantis, is a staunch Republican who frequently attacks the Mueller Investigation of Russian meddling.  DeSantis is known to be similar to Donald Trump in ideology and opposes LGBT rights, Education Reform, as well as abortion and Planned Parenthood.  
There are countless midterm elections in conservative states that are similar to O'Rourke and Gillum's campaigns.  This new wave of Democrats is one of a progressive nature but not one foreign to a centrist's point of view.  The new faces of the party are also not fearful of dissent and in many cases, encourage it.  They are coming from every direction to inject new life into a political system littered with career politicians and bill calendar backups.  It is almost like many Democrats are here to prove the party has a strong showing everywhere instead of the traditionally progressive states.  The new faces of the Democratic party have come to play.  It is time to get back into politics and truly represent the people they were elected to lead.  Welcome to the next stage of the American political realm.