Philadelphia Art Museum Biography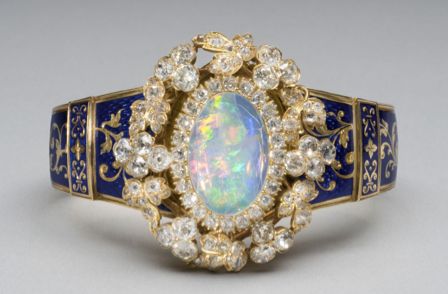 Reagan Wish Staff Writer
February 12, 2019
With the rabid commercialization of Valentine's Day, I'm willing to bet there's a lot of jewelry being gifted this week. What better way to dramatically prove your unfaltering affection for the special someone in your life than with a sparkly new piece of bling? It's a time honored and expensive tradition. 
But, just in case dropping a small fortune on something for your beau isn't realistic for your Valentine's Day plans, allow me to offer an alternative—the Philadelphia Museum of Art! (Are you surprised?) Why bother with buying a moderately expensive piece of jewelry when you could go ogle a super expensive piece of jewelry for the much lower price of one (or two, if you're treating your date) museum admission? Honestly, it's the gift that keeps on giving. Not only do you get to wander around a museum doing cute couple things like taking pictures posing like the paintings and picking out your favorite battleaxes, but you also get to spend a day together off campus — and there are tons are great restaurants around the PMA, like Pizzeria Vetri and Doma. It's a fun, easy-to-plan date that respects your wallet.
There's plenty of beautiful, expensive jewelry in the PMA just waiting to be hypothetically given to someone this Valentine's Day—like this stunning French bracelet in Gallery 151 on the first floor of the museum. Find your favorite, work in some cheesy pickup lines and have a blast not spending money on that (pretty ugly, let's be honest) piece of jewelry you had picked out before you read this article.