Three Tips For Making A Smart Career Choice After Graduation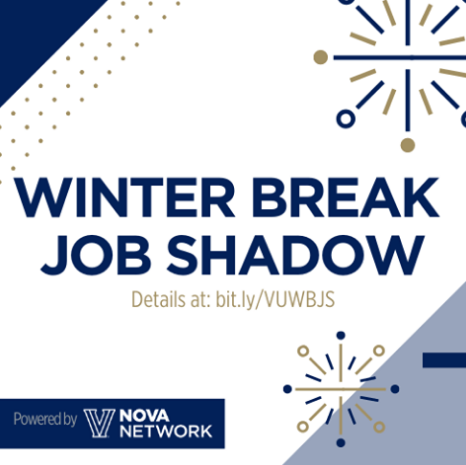 Lauren Vitale Class of '93
December 3, 2019
What do you want to be when you grow up?  As a kid, this is a magical question filled with infinite possibilities. There is no limit to who you can be "someday." But then you blink and you are in college, and "someday" has become now. You are still being asked that same question, but now it has become more stressful than magical. Barely an adult, with few life experiences to help you make this monumental decision, how can you possibly know what you want to do for the rest of your life?
The answer is, you can't.  You can't predict where life will take you, or who you will be in twenty years.  But you can take three important steps to help you make the best decision possible for a fulfilling career and happy life:
1.Prioritize
 You are likely already thinking about which careers match your interests and skills. However, you may not have given thought to the day-to-day realities of those careers. And equally important, how those realities will affect your personal life. The first step is to try to envision both the professional and personal life you want, by prioritizing what is important to you: 
– Would you rather maximize money and power, even if it means more hours and stress, or is achieving a work/life balance more important to you?
– Do you want to be the one in charge, or do you prefer to provide support behind the scenes?
– Do you need to move around and interact with others, or would you rather have a desk job?
– Do you plan to have a family, and if so, will you want to reduce work hours or put your career on hold to raise your children, or will you utilize daycare, sitters and/or nannies and continue to advance your career?
Analyzing your responses will help you to better evaluate which careers you should be considering, and eliminate those that do not align with your priorities.
2.Talk to Others
Once you narrow down career possibilities, speak to people currently working n those positions.  They are the ones who can give you the real glimpse into the life you can expect in a given career.  Ask family and friends whether they have any connections. Speak to professors who teach courses relevant to the profession, even if you do not currently take their class.  If they are unable to provide answers, they most likely will be able to direct you to someone who can.  And do not be afraid to cold-email people (especially alumni).  Find people online who work in areas that interest you.  Send them a brief email explaining that you are a college student interested in their profession, and would like to know if they are willing to speak to you via a brief phone call or meeting to provide insight into life as a [fill in job here].  This will be your best chance to get honest and accurate answers regarding industry opportunities, weekly hours, required weekends, travel, salary range, advancement, etc.
I have cold-called and emailed several people over the years as I embarked not only on my legal career but also on entrepreneurial pursuits, and not once have I been turned down.  People love to share their experiences and advice, especially with those just starting out. I have had several people agree to meet me for coffee and for lunch.  And then there was the one incredibly lucky time when person that I cold-called to ask about big law firm life happened to mention a job opening in his firm. Three weeks later, I became an associate of that firm, with a large office and a six-figure salary! That obviously is not the norm, but you never know where talking to people will lead you.
3. Get Practical Experience
    As early as possible, try to find an opportunity to spend a few hours a week, either as a paid intern or a volunteer, working in the field that interests you.  Start at Career Services for available internships.  Also, a simple letter to any local company or small business, stating that you are a college student looking for experience, followed up with a phone call, will have amazing results, especially if you offer to volunteer your time.  The experience and connections you will make will be invaluable.  
      Remember, your career path will be a long and winding one, and you may not end up where you expected. But, if you work hard and keep your priorities straight, and you will end up where you belong, in both your professional and personal life.
Have a question or an issue you would like to see discussed in a future column? Please email me at [email protected], or text me at 610-550-3229