Dr. Kamran Javadizadeh awarded 56th Annual William Riley Parker Prize at MLA Convention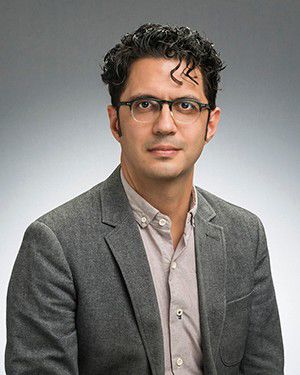 Geli Martuscello Staff Writer
January 28, 2020
Earlier this month at the Modern Language Association (MLA)'s annual convention in Seattle, Kamran Javadizadeh, Ph.D., an associate professor of English at Villanova University, was awarded America's 56th annual William Riley Parker Prize for his exceptional article published in the association's journal of literary scholarship (PMLA).
Dr. Javadizadeh's essay that appeared in the May 2019 issue of PMLA, was titled "The Atlantic Ocean Breaking on Our Heads: Claudia Rankine, Robert Lowell, and the Whiteness of the Lyric Subject."
The MLA awards committee, upon announcing Dr. Javadizadeh's award, claimed,  "The Atlantic Ocean Breaking on Our Heads' rose gracefully from a comparison of a line appearing in poems written by Claudia Rankine and Robert Lowell to a far-reaching and sophisticated argument about lyric subjectivity and whiteness. Based primarily on insightful close readings of texts by Rankine and Lowell, [the essay] skillfully works those astute interpretations in a broader context involving the racial dynamics of various genres of twentieth-century poetry, particularly lyric verse (confessional and experimental). Javadizadeh's exceptionally thoughtful essay has important implications beyond the two authors at its center, making a substantial contribution to the field of new lyric studies."
Dr. Javadizadeh's research and teaching focus primarily on poetry and poetics. He has written numerous works, such as the forthcoming "Institutionalized Lyric: American Poetry at Midcentury" from Oxford University Press, as well as essays appearing in journals such as: "Modernism/modernity," "Arizona Quarterly,"  "The Yale Review" and other edited anthologies. He is also co-editor of Poetry Networks, a forthcoming special issue of "College Literature." He attended Yale University to earn his doctorate and bachelors, and since has taught at Pomona College and Connecticut College. He is currently writing a new book that incorporates literary criticism, memoir, translation and the tangled histories of the United States, where he grew up, and Iran, where he was born.