Enjoying the City of Brotherly Love Amid COVID-19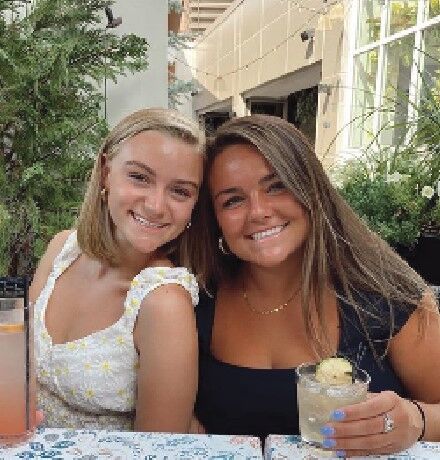 COVID-19 has dramatically altered almost every single aspect of our lives, and being back at Villanova this semester definitely looks different. As everyone continues to get used to this "new normal" as best they can, the most important thing is that we stay safe and are conscious of each other in the face of this pandemic. But that doesn't mean that we have to stop doing fun things altogether, even if those things might look a little different.
While many Villanovans are content with chilling on campus and soaking up Radnor Township, others are accustomed to getting out and taking trips into Philly on the weekends or going out on an occasional date night. While going into the city is definitely tougher now thanks to COVID-19, it is certainly possible to still enjoy the City of Brotherly Love in safe and socially distant ways.
Transportation is the first issue to tackle. If you have a car, that is obviously your safest bet. Otherwise, both Ubers and SEPTA are still running, with masks required at all times, capacity limits enforced, social distancing absolutely necessary and temporary closures for cleaning. If you plan on taking public transportation, just remember to be mindful of social distancing guidelines at all times.
As for the city itself, Philly has been rolling out a "Reopening with Care" plan. Currently, it is in the Green Phase.
This means that all social distancing guidelines are being strictly enforced, including wearing masks, maintaining a six foot distance, handwashing and crowd reduction. However, so long as these directions are followed accordingly, outdoor spaces are open, including outdoor dining.Indoor dining is set to reopen on Sept. 8, but if it's nice out, being outside is safer anyways. Here is a list of some fun and safe options that you and your inner circle can try out this season:
• See a drive-in movie at Navy Yard. Philadelphia's Film Society is showing a wide array of movies daily through September.
• Enjoy the lovely September weather at a park. Some great ones are the waterfront Penn's Landing or the lovely green Fairmount Park.
• Have a cute picnic at any one of Philly's many parks. Get takeout from your favorite restaurant to support local businesses. Some restaurants like Rouge 98 are even offering takeout picnic baskets (complete with cocktails) or aesthetic charcuterie boards. Just bring your own picnic blanket.
• Rent paddle boards or kayaks at places like Penn's Landing Marina or Bartram's Garden for a fun activity on the water.
• Go out to dinner at one of the many Philly restaurants that are offering outdoor dining. Enjoy a meal at restaurants offering up their open-air patios, like The Garden at Cherry Street Pier or Harper's Garden (which even has plexiglass partitions between tables). Or, enjoy rooftop dining at places like City Tap University City and Attico Rooftop. Just don't forget your mask.
• Other outdoor attractions like The Magic Gardens or the Love Park are always fun, safe options.