Campus Intruder Anthony Dimaio Banned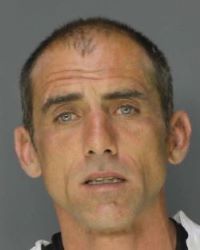 In an email on Sunday, Oct. 3, Director of Public Safety and Chief of Police David Tedjeske informed students of the arrest of Anthony Dimaio on the University's campus on Friday, Sept. 30. Dimaio was issued a nontrespass order and is now banned from University property. 
On Friday evening, Public Safety received a report from a student about a suspicious male walking in a courtyard of the Commons. The student did not believe the man to be a fellow student, and the student also noted that the man was having difficulty walking, staying upright and maintaining his balance. The man was intercepted by Public Safety officers near the Performing Arts Center. During this encounter, the man became aggressive and combative and was then arrested by the Radnor Police for aggravated assault, resisting arrest and several other offenses. The man was identified as the 43-year-old Dimaio from Bryn Mawr, PA. He was arraigned but released without having to post bail. 
Public Safety officers recognized Dimaio as the individual from a report from students a few weeks ago. During the previous incident, Dimaio was inside of Bartley Hall during the day, acting erratically and trying to engage students in conversation. 
"Like almost all colleges and universities, Villanova has an open campus and is subject to many of the same risks one would expect in the local community," Tedjeske said in the email to students. "Students, faculty and staff should be aware of their surroundings and report suspicious behavior to Public Safety. In residence halls, do not prop exterior doors and do not allow strangers into your building."
The email also included photos of Dimaio so students and staff alike can identify him and notify Public Safety if he is on campus again.
This incident follows one from the beginning of the semester, in which the South Campus intruder from last year was identified and awaiting trial. Forty-year-old Eugene Hammon broke into Good Counsel Hall on South Campus last October and was then arrested in May 2022 for loitering on South Campus. 
With these events happening so close together, students may be feeling startled or upset. However, there is action to take in the face of these types of situations, which Tedjeske told The Villanovan about when reached about the situation. He thanked students for their quick action, which assists Public Safety in handling these types of situations and offered resources for those who may feel unsafe in similar situations. 
"In both situations with Mr. Dimaio, students did well by contacting Public Safety to report his unusual behavior," Tedjeske said. He then gave resources for students if another incident like the one on Friday evening occurs. "When students report things that don't seem right, it allows Public Safety to look into the situation and ultimately makes the campus a safer place. Students can make reports by calling Public Safety by phone (610) 519-4444 or via text using the Nova Safe app."
Residents in the Commons are feeling unsettled following the community email. 
"It is very disconcerting that there have been several incidents of trespassers returning to campus on multiple occasions to disrupt the safety of students," senior Maria Tagliaferri said. "As a female student who lives and has lived in the areas on campus where these individuals have been reported, it makes me very uncomfortable and emphasizes the reality that even the 'safest' places on campus are still vulnerable to this kind of thing."