The Villanova Irish Dance Team's Spring Showcase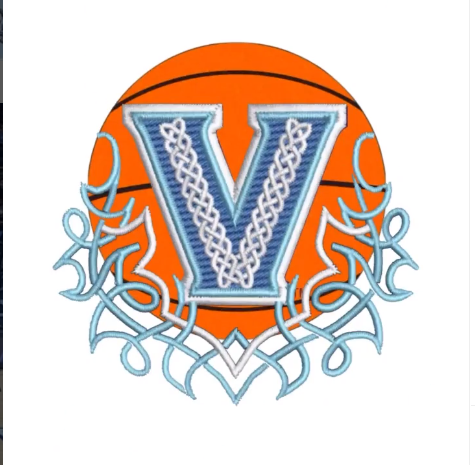 Although St. Patrick's Day has passed, the Villanova Irish Dance team gave members of the Villanova community one last avenue to celebrate the holiday. This past Wednesday night, the Irish Dance Team hosted its annual Spring Showcase in the Court Theatre.
Villanova's Irish Dance Team is fairly young, as it is made up of mostly freshmen and sophomores, and they put a lot of thought and preparation into this event. Members of the team worked hard at practice three nights a week to curate the best possible selection of dances to perform in front of an audience.
"We wanted to choose dances that would highlight our individual talents and also show how well we work together as a team," team captain Abby Donoghue said. "Even though we all have different competitive backgrounds."
The team danced a wide variety of dances, alternating from soft shoes to hard shoes, and from slower jigs to more upbeat reels. In the Irish Dance world, soft shoes are like ballet shoes, and hard shoes are like tap shoes but are much heavier and more clog-like. Along with different shoes, there were different styles of dances such as a reel, hornpipe or slip jig, all of which differ by tempo and style.
Noel Doherty, otherwise known as Villanova's TikTok star, was the MC of the event, which could not have been more fitting given his ginger hair and famous love for St. Patrick's Day. Between dances, he spoke about some of the dancers and their experiences and told the audience about how many of them attended high caliber competitions, such as world championships.
Needless to say, Villanova's Irish Dance Team is an exceptional group of women. In all the dances, their energy radiated throughout the theatre. They also were extremely supportive of each other, and audience members could hear the members of the team cheering on their teammates while they were dancing.
"My favorite part of this team is getting to know all of my teammates, and to have people on campus that I can share my love of dance with," Donoghue said. "It is really nice to share old dance routines and crazy competition stories with all of them, and I look forward to keeping the team going."
While the Irish Dance spring showcase was canceled due to the pandemic last year, the team did a great job planning the event on its own with little guidance.
"Organizing the event and the dances was a huge learning curve for my co-captain and I because we had never overseen an event like this, but we were extremely pleased with how our team worked together to choreograph dances," Donoghue said.
The Irish Dance team is a very inclusive group, and anyone is welcome to join with or without experience. It gives members the option to compete against other universities and even hold an intercollegiate festival in the fall here at Villanova, where Irish dance teams from universities all over the country come to compete. The team has even performed at women's basketball halftime shows and at various locations in the Philadelphia area, such as Irish pubs.
For more information make sure to check out @vuirishdance on Instagram.