A Cappella Palooza 2022: Meet the Groups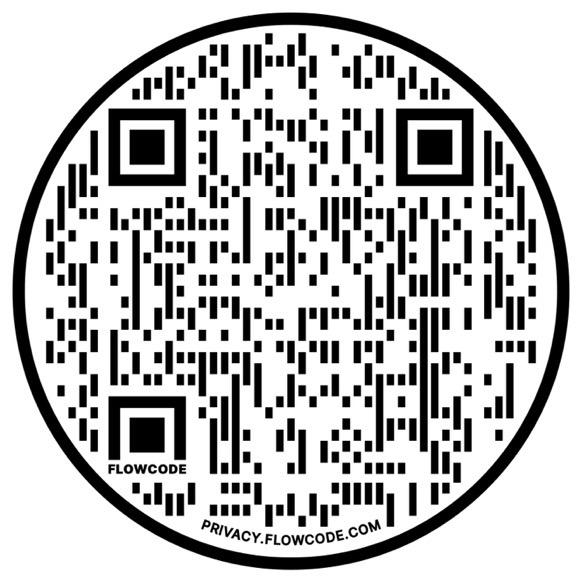 This Friday night, Jake Nevin is bound to turn up the tempo as it will host this year's A Cappella Palooza. From 8 to 10:30 p.m., all eight of the a cappella groups at Villanova are poised to perform with vocals and choreography. This is the first year since the pandemic that Palooza will be back in full swing, since it was canceled in 2020 three weeks before the performance and was without choreography and socially distanced in 2021. 
Let's take a look at each of the Villanova a cappella groups that will be performing this Friday.
Minor Problem is one of the three co-ed a cappella groups at Villanova. You may have seen it at basketball games or the ASA Expo this year. Since 2010, this tightly-knit group has been making music and memories. Members sing a variety of songs, spanning the likes of The Jackson 5 to Dua Lipa. 
Minor Problem has been preparing music and choreography for three different songs since January to perform at Palooza. It cannot wait to showcase its energy, talent, dedication and hard work at Palooza and look forward to watching the performances of other groups. 
"My favorite thing about a cappella at Villanova is definitely how close-knit the community is," senior member Wilfred Salvatierra said. "Most, if not all, of the groups always support each other and hang out together. It's like a big family."
Created in 2018, Measure Up is another coed a cappella group with the goal of giving "underrepresented groups in Music Activities a chance to participate and really show off how difference is a positive." It works to be a safe space for students of all backgrounds and to improve community engagement.
Measure Up has been practicing for Palooza alongside its normal spring concert, which is happening later this semester. It is excited for this year's in-person Palooza, especially since it is a newer group with many members who have never seen Palooza in full swing.
"I love that Measure Up was founded on the basis that 'difference is a positive,'" senior Emily Monaco said, reflecting on her experience in Measure Up since freshman year. "I'm really excited to see how the group will grow after I graduate this year. Being a newer group can have its challenges, but there is definitely never a dull moment." 
The third coed a cappella group at Villanova is the Supernovas. As Villanova's oldest all-gender a cappella group, the Supernovas have quite a list of accolades. Each year, they compete at the International Championship of Collegiate A Cappella (ICCA). The Supernovas love pushing each other musically and spending time together.
Members look forward to seeing other groups at Palooza, and they cannot wait to show off their own set, which they have already performed in the first round of the ICCAs. The group began preparing for the ICCAs in October and continues practicing and perfecting its craft to perform in mid-February. 
"I have a lot of things I love about Supernovas, but I think my favorite thing is the balance we've all found between competing at such a high level without making it a stressful experience," junior Music Director Madeline Wujek said. "This group is made up of insanely talented individuals, and even more importantly, we've perfected the ability to work as a team. They genuinely feel like family to me." 
The Haveners is one of the all-female a cappella groups on campus. It was founded in 1963 as Villanova's first female a cappella group. Members sing everything from Nick Jonas to MisterWives to Little Mix. 
The Haveners love performing and showing off their talent and dedication. The women love to have fun and look forward to showing off what they've been up to at Palooza this year. They can be found performing at basketball games and with other a capella groups on campus. 
The group is led by Executive Director Caroline Jakubik and Music Director Katherine Moffa. 
"My favorite thing about the Haveners is that we always have each other's backs," senior member Jill Cetrulo said. "We love to get together and make music, but when one of us needs support, that always comes first." 
Another all-female a cappella group at Villanova is Nothing But Treble (NBT). This group was established in 2005 and has been run by students ever since. NBT sings music ranging from Beyoncé to Carrie Underwood to T-Pain. 
Recently, NBT toured with the Princeton Footnotes and the University of Virginia Hullabahoos, which allowed it to showcase its awesome talent to those outside campus. 
When not at practices or rehearsals, Nothing But Treble members are engaged in a variety of majors and student organizations around campus. Some of their favorite things include hanging out in Connelly, and having NBT Nights, which improve their bonding and make them truly a family.
"I would say my favorite thing about NBT is how the group fosters genuine relationships outside of rehearsal that go on to truly last a lifetime," senior and President Savanna Wesselius said.
Founded in 2006, the Sirens are a third all-female a cappella group at Nova. One may have caught the Sirens performing at a basketball game, at its annual winter concert or at other events on campus. 
It is one of the smaller groups on campus, but this allows it to form meaningful bonds and build a tighter rhythm and dynamic in the group. Members love to spend time together at fun events outside of practices. The Sirens look forward to showcasing three incredible arrangements with choreography at Palooza this year. 
"Something I love about the Sirens is we are a supportive group of girls always working to lift each other up," member Katie Jandrasits said. "It's so important to me that we can come to practice and not only make great music, but are real with each other about things going on outside the practice room. I'm so grateful to have these girls and to be a Siren."
Vocal Minority (VM) is one of the two all-male groups on campus. Many Villanovans know the group for its super high energy performances that always put a smile on the people's faces. VM's performances thus far at Parents Weekend and with Special Olympics have exemplified its motto of "Good Times & Good Music." 
VM is excited to showcase its choreography for this year's performance, which members describe as both "challenging and super fun to watch."
"It feels like a rock concert," VM President Daniel Gorman said. "The audience always gets super into every performance, so we have the best time feeding off of their energy."
Gorman remarked that those in VM are his best friends, which makes graduating this year so much harder, as they have been supportive through thick and thin.
The Spires, an all-male group founded in 1961, is Villanova's oldest a cappella group. The Spires have carried its values of brotherhood, friendship and song all throughout the years. Members cannot wait to perform this year with choreography and to show off all of their hard work thus far. 
The Spires perform at other universities when the opportunity presents itself. They are often known to "push the envelope" in regards to what songs they perform.
"The Spires have afforded me a space to gain strong relationships and a community safe enough for vulnerability," freshman member Shamar Long said. 
Tickets for this year's A Capella Palooza can be purchased by scanning the QR code at the end of the article or by going to villanovatix.universitytickets.com. They will not be sold at the door, so make sure to buy one now, because this is an event you absolutely do not want to miss.