Women's Track and Field Preview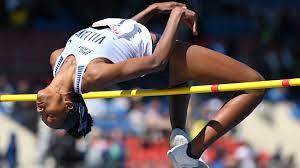 After a strong fall season for the women's cross country team claiming fourth place in the Big East Championship and third place in the NCAA Mid-Atlantic Regional Competition, the women's track and field team prepares for its indoor season. The team is composed of 35 women competing in distance running, sprints, throwing, jumping and pole vaulting. The Wildcats won the Penn-10 Team Select on Saturday, totaling points 124.33, 27 more than second place Cornell.
Villanova is led by head coach Gina Procaccio who appears in the school's record books herself from her time of competing on Villanova's track and field team before she graduated in 1987. Over her years as a runner at Villanova, Procaccio garnered valuable experience that has now helped her as a head coach.
"[I am] in the position to tell [the team] about stories (…) of what it felt like to be a part of this great school [and continue] the tradition," Procaccio said.
Procaccio shares that the team continuously strives to challenge for the Big East Championship. Last season, this competition was canceled due to the COVID-19 pandemic. However, in the 2019-20 indoor season, the Wildcats placed first, 22 points ahead of second place Marquette. Although the pandemic has affected prior seasons, Procaccio claims that "it has made us all appreciate the sport more [since] it was taken away from us," but she is confident that this season will fortunately return with a sense of normalcy. 
As the Wildcats enter into this new season, there are a few members of the team to look out for. Distance runner McKenna Keegan was named a first team All-American at the 2021 indoor NCAA track and field championship and has set many school records for her performance in the 400-meter and 800m. She also qualified for the 2021 Outdoor Track and Field Championship having run 2:01.25 in the 800m, which also qualified her for the U.S. Olympic Trials this past summer. Lydia Olivere is a junior distance runner who is an All-American in cross country. Additionally, she qualified for the Olympic Trials and broke the school record in the 3000m steeplechase with a time of 9:49.88. This season, Olivere is expected to compete in the 3000m and 5000m. 
Junior high jumper Sanaä Barnes is a four-time All-American, four-time National qualifier and also competed in the U.S. Olympic Trials, jumping 1.87 meters in the high jump. 
The Wildcats also have graduate thrower Sade Meeks, a transfer from Jacksonville State, who qualified for the NCAA East Regional meet in the shot put and hammer throw. Procaccio believes Meeks has the potential to be an All-American athlete, and in her first event as a Wildcat broke a 20-year record in the weight throw with a distance of 17.98 meters.
In the pole vault event, Ashley Preston is a three-time Big East champion and a four-time All-Big East athlete. 
As for the sprinters, they are a generally inexperienced group, much in part to the shutdowns caused by the pandemic. However, Procaccio is excited for many of the sprinters to compete in their first full year.
The team is expected to have a strong season as they have a plethora of talent, with varying levels of experience.