Student Instagram @MLB.Fits Give Game New Life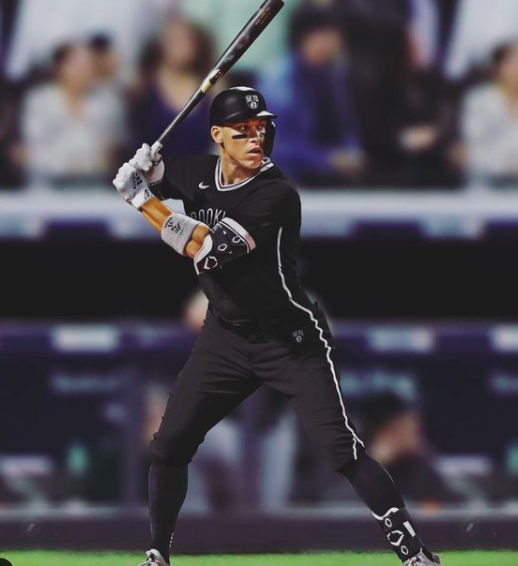 "The game is changing." That's what Villanova junior and @MLB.Fits creator Alex Tantum said about Major League Baseball. The 'change' he is referring to is the culture surrounding baseball, particularly the players' self-expression through style. 
Tantum, a New Jersey native, is an avid sports fan with a growing interest in fashion. For several years, he has followed the popular Instagram account @LeagueFits, which highlights the best dressed players of the NBA, combining the normally distant interests of fashion and sports. 
"In basketball, it's a whole culture," Tantum said.
Basketball players have the opportunity to express themselves through their style before games as they walk through the tunnel that leads to the court. With photographers present, it's almost as if they're walking the runway at Fashion Week. 
Tantum noticed that the display of professional basketball players' fashion led to a more diverse fanbase and the creation of a whole new culture separate from the sport itself. He wanted that same kind of culture to be created for baseball. Thus, @MLB.Fits was born.
In October of 2019, Tantum created his Instagram account to highlight the best fits in Major League Baseball. Since then, he has worked tirelessly to get the account to the more than 22,000 followers it's at today. Tantum would follow as many baseball related Instagram accounts as he could, hoping for a follow back. And after that, it was straight to the DMs. Tantum DM'd players, prospects and other baseball accounts with the hopes that they would give his page a shout-out on their own pages. This continuous cycle of following and DM'ing accounts has helped @MLB.Fits reach the success it's at today. 
As far as developing content, Tantum has fun with his account. Following @LeagueFits for so long has helped him figure out what constitutes a good outfit. He'll repost outfits that baseball players have posted to their own accounts, or he'll find pictures of uniforms from games. He seeks out unique shoes, accessories and custom gear. Tantum thinks that the players' fashion attracts a whole new fanbase and makes the players themselves more relatable. 
"You can express yourself through what you wear," Tantum said. "[Fashion] can show off your personality and your individual self."
Along with posts about outfits or gear from players, Tantum also likes to feature anything relating to both fashion and MLB. Recently, he posted a photo of professional basketball player Carmelo Anthony sporting a Yankees bomber jacket. Also, Tantum posted about the fall 2020 Kith x MLB collection, which featured clothing styled with the logos of both the New York Yankees and the Los Angeles Dodgers. 
Tantum utilizes hashtag trends for special days on his account. On Sundays, he uses the hashtag #JerseySunday to post photos of cool team jerseys. On Fridays, Tantum will use the hashtag #FutureFitFriday. On these days, Tantum will feature a prospect's outfit on his page. All of Tantum's captions on his posts are engaging and encourage conversation in the comment sections.
Aside from posting outfit highlights on @MLB.Fits, Tantum also teams up with other accounts to host giveaways. The giveaways range from cards to jerseys, or even signed baseballs. Creating giveaways partnered with popular accounts helps Tantum get more recognition on @MLB.Fits. 
It's clear that Tantum has put in hard work to make his Instagram account successful. One experience in particular had demonstrated to Tantum that his efforts paid off. Tantum recalled that a private account followed by many major league stars had been consistently liking his posts. He requested the account and was accepted as a follower, just to find out that the account belonged to baseball legend CC Sabathia. Tantum DM'd Sabathia and conversed with him over Instagram, talking about his content and the sport they both love.
"It was such an amazing moment for me," Tantum said. "That is someone who I grew up watching."  
Baseball is a sport that's rooted in tradition. However, "America's pastime" as we know it is changing for the better. Tantum wants to promote this change and bring culture and excitement to the game. Through the players' self-expression and fashion, baseball is evolving and becoming so much more than just the sport itself.
Be sure to follow Tantum's account @MLB.Fits on Instagram.