Contrary opinions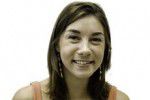 "Don't buy the new Joni Mitchell CD," my mom called to tell me the other day.
She rarely ever calls me because she thinks she will interrupt something and figures when I want to talk, I will call. But this was important.
"It's Catholic bashing," she said.
I have listened to Mitchell's amazing vocal range enliven the lyrics she wrote in the day of crackly record players, and I wondered what words she feels worthy of song in the iPod era. The technology is clearer, but will her voice crackle now? What does she have to say against the Catholic Church? Call me Curious George. I immediately opened Ruckus and downloaded her new CD, "Shine."
Though the soil in which it thrives has been altered, the flower power of the '60s and '70s has not withered in Mitchell's modern lyrics. Paradise is a parking lot freshly repaved, and the overpowering scent of tar dominates the natural freshness.
In "Night of the Iguana," Joni Mitchell sings the story of a young boy gone astray: "The devil's in sweet 16/ The widow's good looking but she gets mean/ He's burning like Augustine/ With no help from God at all."
Wait a second? We know Augustine, and we have read his "Confessions." Didn't God help him? Mitchell says Augustine helped himself.
Interesting.
I received some thought-provoking feedback on my column concerning the relationship between sex and dating published two weeks ago. In the article, I wrote a sentence declaring I was not going to make the argument that sex should be reserved for marriage. I was not enlightened by those who told me I strayed from Catholic teaching; I knew that when I wrote it. What I did not know was that in the year 2007 someone would tell me that since I attend a Catholic university, I should not be thinking – never mind saying publicly – anything that contradicts the Church's teachings.
If our salvation, as I was warned, depends upon our transformation from a pack of Curious Georges into those monkeys with their eyes closed, ears blocked and mouths shut, we are not safeguarding ourselves from damnation as cautiously as we can. Villanova does not sell condoms on campus, but if we are going to expel all things anti-Catholic from our bubble, we must burn some books as well. Goodbye to Nietzsche and his blasphemous declarations. So long to James Joyce, who, in "A Portrait of the Artist as a Young Man," writes the Irish "are an unfortunate priestridden race." Farewell to Islamic studies. Our purge is not complete. Hell, let's expel the Hindus, the Buddhists, the Jews, the Muslims, the Protestants and the atheists, until all we are left with are the Catholics. Let's not allow them to listen to Mitchell's new CD.
The last track of the CD is a slightly altered, musical version of Rudyard Kipling's poem "If." She fashions her own words out of Kipling's original fabric and sings, "If you can bear to hear/ The truth you've spoken/ Twisted and misconstrued by some smug fool/ … You'll be alright." Mitchell's CD might contest opinions, but it ends without affiliation to one side or the other, singing to "trust yourself/ When everybody doubts you/ And make allowance for their doubting too." We cannot shut ourselves off from what opposes our positions. To do so is to admit our own lack of faith in our beliefs.
We have to trust ourselves to choose rightly when every option is open. Our principles must define our choices; a lack of choice must not dictate our doctrines.
Contradiction does not necessarily coincide with confusion. We choose to be who we are despite the other available choices. If our convictions are strong, then lyrics and sentences straying from teachings cannot challenge and conquer the reasons why we make our choices the ways we have always made them. Contradiction only corrupts when up against a weak opponent.
——————-
Georgie Hunt is a junior English major from Pomfret, Conn. She can be reached at [email protected]