ABELLO: Eating to express yourself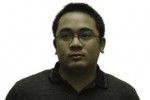 There was a time when all the food we ate was grown locally due to transportation constraints.
Carried forth literally and figuratively on the refrigerated train cars of contemporary America, gargantuan cross-country supermarket supply chains have cultivated massive mono-crop farms and mega-warehouses that deliver fruits bred to look good and last long so that when we look around in the produce section, it looks like we are getting something fresh and tasty. Most often, we're not.
The best fruits and vegetables are planted, grown and harvested with zealous consideration for taste. The nectarine orchards of Art Lange, a southern California farmer, have yielded fruits of legend for the past 37 years. Unlike agribusiness farms raising fruit for volume and durability, raising fruit for taste requires several important constraints on production.
Instead of harvesting the typical commercial volume, 10 tons per acre, Lange's nectarine orchards yield about two or three tons per acre because growing is more natural and subject to pests or disease. Harvesting is also much more selective. The final product is a nectarine with perhaps as much as two or three times the sugar content of its typical supermarket counterpart. You cannot find that level of taste on the East Coast.
This is because Lange and his small workforce carefully pick only the very best fruits when they appear to be exactly ripe and have just begun to soften – that means no potentially destructive cross-country trips for these nectarines. They would simply fall apart en route.
If you do not live in southern California, there is no need to worry. It is likely that there are other small farmers in your region with similar zeal for taste – though they might not be growing nectarines. Many of them also have similar zeal for other agricultural goals such as sustainability, biodiversity and community.
Here in our market-driven world, we are sometimes lost when it comes to pairing our beliefs with our daily actions. Local growers have always offered non-growing consumers a concrete way to express beliefs by tying daily food consumption to the local community. If we are what we eat, we can be more than mindless drones roving through supermarkets every week. We can be agents of our own higher aspirations.
Buying local is vital for "walking the walk" of all the community talk we hear at Villanova. Obviously we can't all do it, but if you are able and you buy in to all the talk, consider using the pangs of hunger to express yourself as one who values community.
Pennsylvania residents, you can visit buylocalpa.org to find local growers such as the Blooming Glen Farm in Perkasie, Pa. Blooming Glen operates like many local growers by offering willing consumers weekly shares of the plethora of crops grown on the farm. Share content varies based on season and is roughly enough to feed an average family for a week. For those who cannot make it out to a farm once a week, there are farmers' markets all around the area.
As future members of other communities, we will all have the opportunity to put our money where our mouths are by supporting local growers. Even if you are not one to believe in the value of community, biodiversity and environmental sustainability, nature won't hold it against you. But it will still taste better when you buy local.
——————–
Oscar Abello is a senior economics major from Philadelphia, Pa. He can be reached at [email protected]