DEITZ: Carrying the torch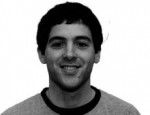 President Bush should boycott the opening ceremony of the Olympics in China this summer.
Because of its treatment of the recent uprising in Tibet, China does not deserve any sort of international celebration. A boycott would mitigate the chance that the Olympic Games will divert attention from China's human rights and environmental abuses.
March 10, the first day of the Tibetan protests, was the 49th anniversary of their first major uprising against China. This first uprising led to a devastating crackdown by Chinese forces, and tens of thousands of Tibetans were killed. China also instituted more extensive control over the region, redistributing almost all of its land.
Since then China's human rights record in the region has been similarly dismal. Estimates of the number of Tibetans who died or were interned during the Great Leap Forward range from 400,000 to 1.2 million. This pattern of repression, as elsewhere in China, continues to the present day. In 2005, for example, China installed a local governor in Tibet with experience suppressing ethnic movements in other parts of China. He proceeded to impose harsh restrictions on certain religious activities and the display of religious symbols.
Against this backdrop, China's crackdown on last month's uprising featured beatings of protestors, imposition of de facto martial law under supervision of military forces and a ban on all foreign journalists.
China's blatant repression of its own citizens is a travesty. Political dissidents are regularly imprisoned and tortured – a fate that has befallen many leading Tibetan figures. This is why President Bush should back up his verbal rebukes of China by boycotting the opening ceremony of the upcoming Olympic Games.
A symbolic move such as a boycott would be effective because it would diminish the public relations blitz that China so desperately desires. China has been preparing for the Games for years to make it appear as if the country is normal and worthy of international respect.
A boycott by the United States, especially if imitated by other leaders, would be a great embarrassment to China and would cause the media attention to backfire.
The world would be reminded of China's gross abuses of power and progresses, as well as the farcical nature of the country's carefully crafted Olympic presentation.
While the Bush administration has claimed that the Olympic Games are about athletic competition, not politics, they are in fact much more than that.
They embody multicultural interaction and the national pride of each country that participates.
The running of the torch through Lhasa, the capital of Tibet and the site of China's most recent injustices, will be insult to the people of Tibet, for whom China's national pride is an affront to their very identity. Bush needs to carry the torch of his country's commitment to freedom by preventing China from stamping its footprint on the faces of the Tibetans.
——————–
Ian Deitz is a senior political science major from Gettysburg, Pa. He can be reached at [email protected]