KANE: Them fightin' Phils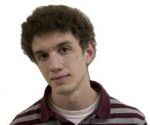 SEPTA ended up letting me down, but a small smile still found its way to my face. Watching those elusive, filled-to-capacity trains rocket past the station last Friday morning, I really couldn't be too upset about missing the parade; I was never a true Phillies fan, anyway. Perhaps against my better instincts, I chose to root for the Pirates as a kid. I idolized their speedy left fielder and still cheered for him as he morphed (somewhat literally) into a Giant.
Deciding to support the Pirates left me in the same camp as my mom, much to the chagrin of her father, Pop. When I was a kid, he would always jokingly ask me how Bobby Bonds was doing (Bobby, of course, being Barry Bonds' All-Star father).
Pop did lead my brother Jeremy into supporting the Phillies, which was a venture admittedly anguishing at times; excluding their 1993 trip to the World Series, the Phils accumulated a disheartening mound of losses – building to the most in baseball history, in fact – before starting their slow climb to the top.
If one thing can be said about Philadelphia sports fans, however, it's that they're a resilient bunch; though they have a reputation for being a bit unfriendly, it's only because they care about their teams and treat them as they would a member of their own families.
And like a member of any family, their fans stick with them through the good times and the bad. The names on the jerseys change over time, but that's mostly just to give Harry Kalas a new name to call when there's a home run, and anyone who's heard a Phillies game on radio or TV instantly knows (and loves) the legendary announcer's powerful, assuring voice.
It's a voice that's announced countless homeruns with the familiar yet always passionate "Swing and a long drive …"
Like Kalas' voice, baseball provides one of the comforting constants we find ourselves needing from time to time. For Pop, baseball was there on the radio after a day's work at the factory, it was there in the summer when he saved up to take his son and daughter to a doubleheader game and it was there in his final years after his wife passed away.
In his retirement, Pop and his friend Carl attended a majority of the home games of the AA Reading Phillies, who nurse the young prospects of their major league affiliate. Pop watched some of the members grow into everyday major league players and could always discuss the blooming talent with his unfailingly optimistic grandson.
At one game, a foul ball struck Pop, then in his 80s, in the arm; afterward, the team gave him a signed ball, with no signature more prominent than Pat Burrell's. Pop shrugged off the bruise, using it as an opportunity to give my brother a memorabilia of the team and, to an extent, himself.
Pop always said "wait until next year" about the Fightin' Phils, and though he wasn't there to see them win this time, Burrell fittingly was there to lead the parade in his somewhat outlandish horse-drawn carriage.
Greeting Burrell and the rest of the victors were close to two million adoring fans, all of whom shared the same euphoria and satisfaction born from seeing their team soar for the first time in 28 years.
Numerous other fans, including my brother in Atlanta, shared that same good feeling on witnessing Brad Lidge record the final strikeout of the series (or from hearing Kalas' jubilant "struck him out!").
These fans' lives revolve around many things completely separate from baseball, but when it comes to the Phils, they're all cheering for that same extra member of their families. It's nice when they get to see them succeed.
——————–
Jonas Kane is a junior English major from Harrisburg, Pa. He can be reached at [email protected]