BLACK: How to savor each season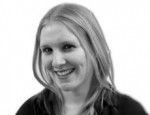 Yet another Halloween week at Villanova has come and gone. After the end of the fun and festivities, it's time to say goodbye to costume parties, clean up the carved pumpkins, and pick up the candy wrappers strewn across your living room floor.
The next holiday of the fall season, Thanksgiving, lies ahead at the end of the month. Before you know it, the campus will be abuzz with talk of turkey dinners, the Macy's Thanksgiving Day Parade and students will be decking out their rooms with cornucopias and fallen leaves. Right? Right.
Wrong. The truth of the matter is that Thanksgiving actually gets swallowed up just as quickly as the stuffing on the table at Thanksgiving dinner.
This is because when Nov. 1 arrives each year, a strange phenomenon takes place. All traces of Halloween evaporate into thin air. In a freaky chain reaction, ghosts and goblin decorations are replaced with elves and Santa Clauses in homes and stores nearly everywhere. "Jingle Bell Rock" and "All I Want for Christmas is You" can almost instantly be heard on radio airwaves across the nation.
Locally, the results of this domino effect are certainly visible in the greater Villanova area. In Havertown, plastic Christmas trees can be spotted just a short distance from the pumpkins and hay display. In Bryn Mawr, CVS has already broken out the Christmas cards. Snowflake-shaped lights have already emerged along Lancaster Avenue.
Meanwhile, the temperature is still hovering around 60 degrees, my winter coat is still deep in my closet, and it is exactly 50 days until Christmas Day.
One is left wondering what exactly makes us so quick to skip over Thanksgiving to the December holiday season, and what's so wrong about starting it so early?
Perhaps we elongate Christmas prematurely in an attempt to multiply the feelings of goodwill that usually accompany the season. People normally seem a lot friendlier and warmer during the holidays – Villanovans included – so why not try to preserve the supposed "Christmas spirit" for an even longer period of time?
On the other hand, the Christmas season just loses its sparkle in being so long and drawn out.
The monotony and repetition of four weeks of Christmas in November takes a toll. Who really wants to hear "Frosty the Snowman" played for the 5,000th time on the radio when it isn't even December yet?
It's time to take a breather from all of the holiday havoc. These next few weeks are for enjoying the fall season, rather than overlooked so soon for Christmas chaos.
Leave out those Jack-O-Lanterns before you're off to purchase a tree. Keeping Christmas in its December spot is more appropriate than a two-month-long elaborate extravaganza.
As college students verging on adulthood, many of us especially try to recapture the magic that filled the Thanksgiving and Christmas seasons of our past. Let's give each holiday the time and significance it deserves, so they will be far more memorable and special to us.
——————-
Brigid Black is a senior English and French major from Brooklyn, N.Y. She can be reached at [email protected].