Price wars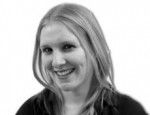 Once upon a time, I had a meal plan at Villanova.
For a good three years, all I had to do in order to eat was simply hand my WildCard over to a cashier, who would then give it a swipe through a machine and hand it back to me with a smile. A meal would instantly be deducted from my total number of meals, and that was that – dinnertime at the Italian Kitchen. Paying for food used to always be this easy and convenient.
However, for most seniors, those carefree, naive days of old are a mere memory now. Meal plans have become yesterday's news.
Many seniors, like myself, who live in off-campus houses and apartments tend to spend a lot less time at Villanova than we did in previous years. That said, it just doesn't seem worth it to purchase a meal plan when you're waking up and coming home to an off-campus home every day. Instead, grocery shopping becomes a way of life.
Thus, without a meal plan to fall back on, seniors usually end up paying out of their pockets when it comes to buying campus food. As one of these students, I'm far more conscious of what I'm spending my money on this year. This is most likely why I couldn't help but notice the numerous changes in food prices on campus that have recently occurred.
For example, at the beginning of the school year, the price of a wrap at the Italian Kitchen jumped from $5.75 to $6.75. When you've pre-paid for a meal plan in advance (it's included in a semester tuition bill), it's easy not to think about what you're actually paying for when you're handing over that WildCard to the cashier.
But when you're digging for that extra dollar or two from your pocket while others behind you in line sigh with impatience, it's not hard to feel the effects of costly campus food in your daily life. It feels more worth it to pick up a sandwich at Wawa instead, or to stock up on cold cuts from the supermarket.
But what about those times when you're stuck on campus in the middle of the day and absolutely need something to eat? That's when the a-la-carte dining options on campus come in handy. Items like slices of pizza from the Belle Air Terrace and Holy Grounds muffins have been rather affordable this year at just $1.89 each.
Unfortunately, I returned to campus this month to discover that the cost of a muffin went up to $1.99, along with several other smaller food items on campus. To some of you, that may not seem like a large amount or very much of an outrage, but think about it: if you're a frequent purchaser, the price increases add up.
More importantly, though, these increases occur without any warning. I had no idea until the moment when my WildCard had already been swiped.
It reminded me of when the Wildcat Newswire advertised last summer that the total value of a Meal Plan Express would be going up to $6.75 for the '08-'09 school year. I had assumed (along with a number of my peers) that this meant one would be able to attach an extra individual item, like a banana or a few cookies, to a $5.25 wrap.
I was dead wrong. The MPE value increase reflected increases on the prices of the individual food items themselves. The Newswire did not specify this.
If the price of campus food is going to be raised so frequently, one would hope that students could at least be quickly and clearly informed of the changes. Imagine how helpful it would be to have price tag stickers on food here. Even better would be a list on the Villanova Web site of the standard items available at the a-la-carte locations (they rarely change).
Villanova students living with budgets shouldn't have to be surprised about price increases so we don't feel cheated out of a meal. We deserve the courtesy of knowing what we're paying for.
——————–
Brigid Black is a senior English and French major from Brooklyn, NY. She can be reached at [email protected]