Villanova Anime Club Holds 2021 Nova Con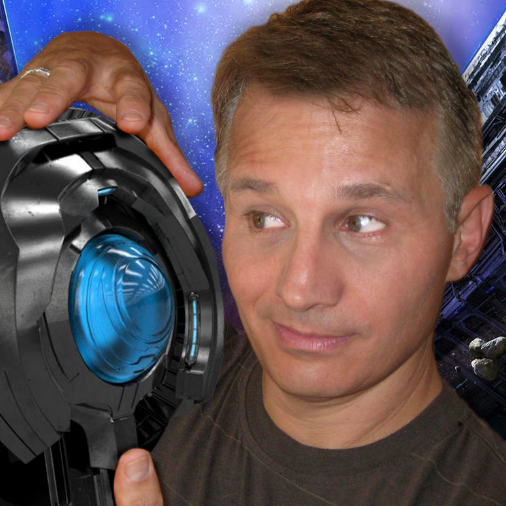 This past weekend, while NOVADance activities occupied the attention of students on campus, another all-day event was taking place online. Nova Con was held on Saturday, April 17, from 12-6 p.m. 
Headed by Villanova Anime Club, Nova Con is a multimedia convention that brings together many student interest organizations on campus, including Gaming Society, Tabletop Gaming Club, Trading Card Game Club and League of Legends Club. Nova Con has been around for a while, but this was the first year that it went digital. The entire event was held on Discord, with some sessions migrating to Zoom.
Throughout the six hours of Nova Con, a variety of events took place, many of them simultaneously.
The Anime Club held numerous panels. The University's own Nathan Badenoch, Associate Professor of Japanese and Asian Studies, held a presentation on "Onomatopoeia in Anime and Manga." Anime Club President Jude Dizon held the discussion "Ride from the Rising Sun: Kamen Rider in the West," while another student Eleanore Woodruff held the discussion "Discovering Distinct Dialects: The Myth of a Singular Japanese." 
One debate took place, called "The Big Three Debate on Popularity." The debate topic centered around which shounen anime (geared toward boys) should be the new "Big Three" — that is, the most groundbreaking recent anime titles. Debate participants agreed that the animes "My Hero Academia" and "Demon Slayer" land in the top three, but disagreed on what deserves the third spot. Suggestions included "Boruto," "Dr. Stone," "Black Clover" and more.
There were also several Q&As featuring TikTok and Instagram creators, as well voice actors from video games like "Halo" and animes like "Sonic X" and "Yu-Gi-Oh!"
The other associated clubs also had activities such as online gaming tournaments, one-shot Dungeons and Dragons sessions and live streams of club sessions.
At one point, there were even live streamed musical performances. The performers played instruments and sang to the computer screen, using Discord's voice channel features to stream themselves as attendees watched. Security would help the performers read the chat for music requests.
More than 650 people were in attendance. A majority of participants arrived via social media advertising and promotion from Nova Con panelists.
The Villanovan spoke to Anime Club President Jude Dizon and Vice President Deborah Nwogu about how the club set about preparing for this event.
"We had started preparing for this event mid-Fall 2020," Dizon said. "At that time, the focus was contacting panelists that were requested by our members. During Winter Break, we had held meetings to discuss the structure of the convention with the help of Deborah's friend, who had held a Discord convention of her own earlier in 2020."
During March, planning started to ramp up. The Anime Club began to work with other organizations to decide which events to hold at the convention. The club also began to confirm attendance of panelists and finalize contracts and create the convention's server, schedule and promotional materials. 
"It's been a rather hectic month, but we managed to make it work with a lot of teamwork and dedication," Dizon said.
In previous years, Nova Con has been held on campus, mostly in the Villanova Room and the theater in the Connelly Center. Vendors from the general area would attend to promote and sell their wares, like art and gaming services. There would also be quiz shows and prizes. 
"This year, while we barred the quizzes with prizes and vendors due to the Discord format, we attempted to innovate the convention by having more panels made by members of our community while also varying the types of creators to be our panelists," Dizon said. "The number of events going on at the same time was definitely a new thing for us."
This year's Nova Con was also the first to have an incredibly large presence of external guests. In previous years, participants would be almost entirely Villanova students. 
"However, with the ability to hold our convention online, the potential for anyone to appear increased significantly, and it shows," Dizon said. "It was sort of overwhelming."
"Nova Con was probably one of the hardest challenges I've taken on," Nwogu said. "Yet, I loved every minute of it. The stress of approaching deadlines, the frustration of organizational red tape and the unbridled joy that came with its success have all helped me grow as a person and a leader. As I take on the role of VU Anime Club President, I look forward to next year's Nova Con and its potential for even greater levels of success."
All in all, Nova Con was a clear success. Now, the Villanova Anime Club looks forward to a possibly-in-person convention in 2022.